Pervez Musharraf Death: Pakistan's Former President Dies In Dubai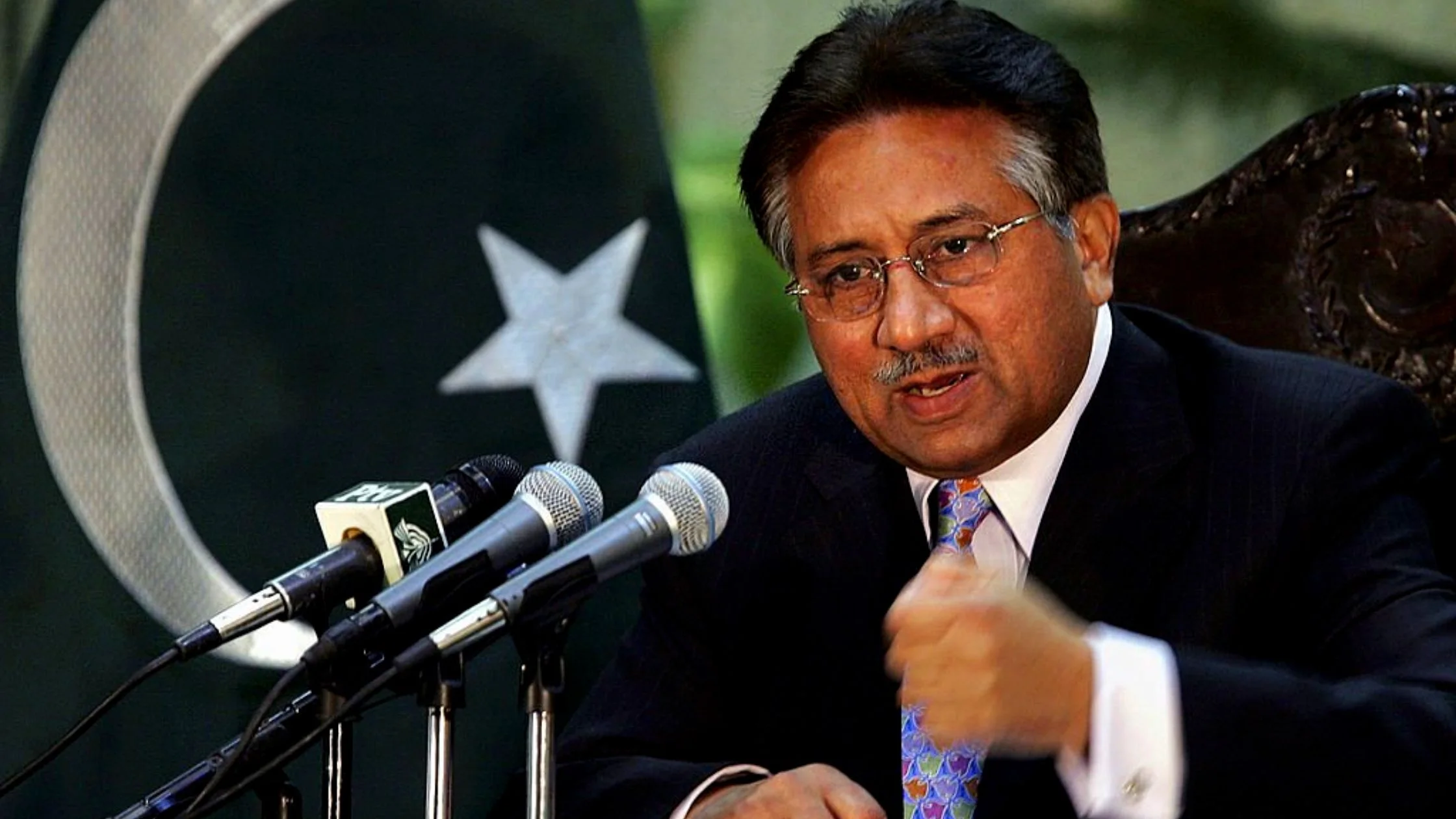 Pakistan's ex-president General Pervez Musharraf, 79, died in Dubai on Sunday. According to the Pakistani Military, the former President was taking treatment at Dubai American Hospital for a long time illness.
Pervez Musharraf ruled Pakistan as a President between 2001 and 2008. The former President has survived several assassination attempts.
Senior Officials Expressed Their Condolences
Senior Military Officials have shared their deep grief and expressed their condolence on the death of General Pervez Musharraf through a statement.
They wrote in that statement "May Allah bless the departed soul and give strength to the bereaved family"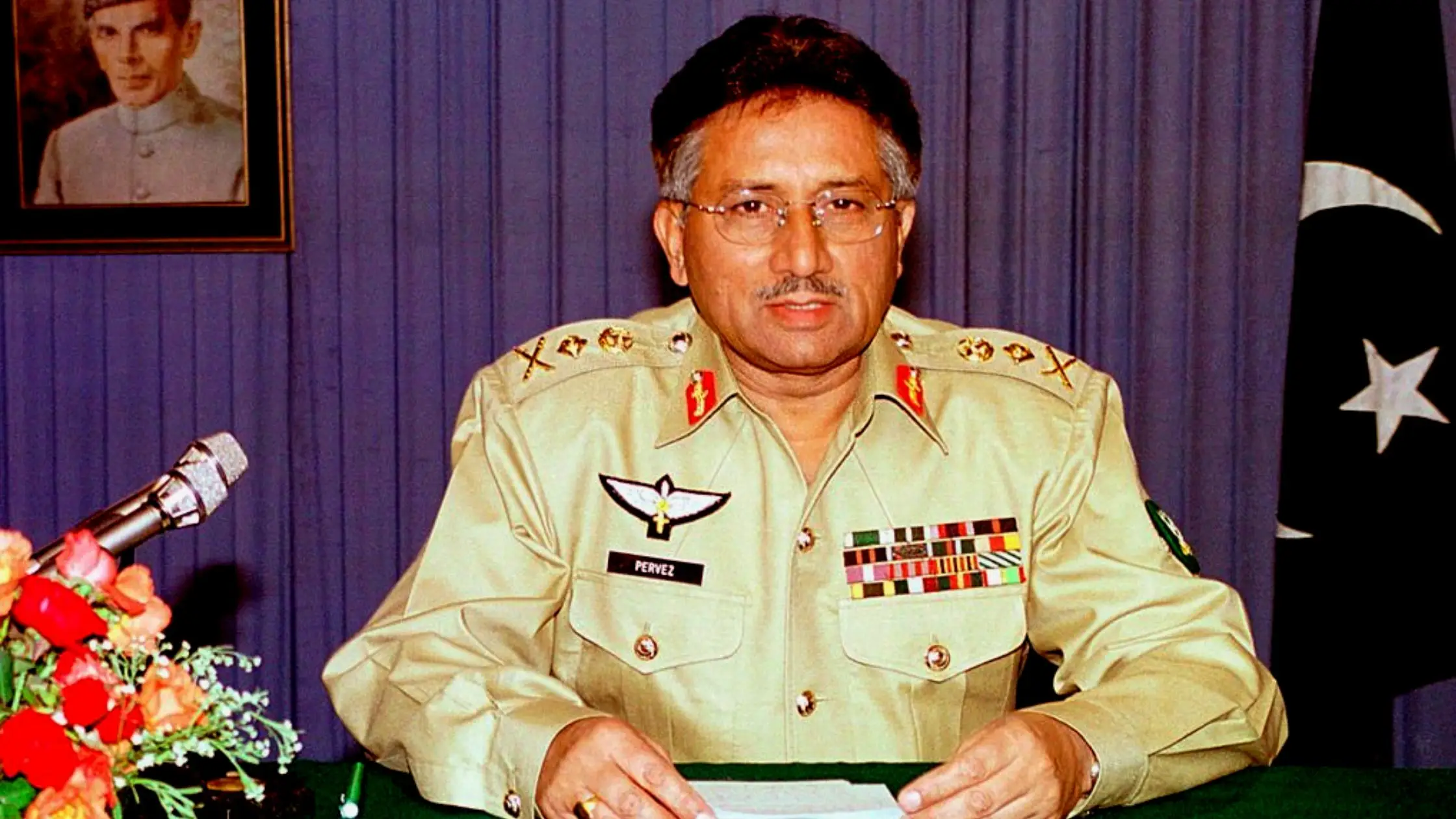 As per the reports, the former four-star general's body will be moved to Pakistan for burial on a special flight.
The Pakistani community grieving over the departure of their leader. Tributes of condolences have come from Pakistani Politicians.
Pakistan Prime Minister Shehbaz Sharif shared his condolences with the former President's family through a statement after hearing the devastating news.
According to his family, Musharraf was suffering from a chronicle disease called amyloidosis a rare organ disease. Last year, Musharraf was admitted following his critical condition and continued to take treatment. He wed Sehba Musharraf and shared a son and daughter together.
Muhammad Sadiq Sanjarani the Chairman of Pakistan's Senate has shared his deep grief following the departure of a great leader.
Also Read: Charles Kimbrough Cause Of Death: Actor Best Known For 'Murphy Brown,' Dies At 86
Early Career
Musharraf was credited with several reforms in Pakistan during his rule. He attracted foreign investment to Pakistan and it gave the strongest economic growth to the state. It also changed the financial stability of the state for nearly 30 years.
His rules and reforms also generated several dissents along the state. Many officials have come with strong opposition to his reforms. Musharraf has been accused of human rights abuses and oppression at that time.
He commanded a state emergency which also longed a six-week and also arrested the current Prime Minister Shahbaz Sharif.
During the time of emergency, Musharraf censored the media and suspended the constitution for almost six- weeks. His explanation for these movements was, he did all these to stabilize the country.
Shuja Nawaz, the author, and fellow at the U.S. think-tank Atlantic Council have remarked that Musharraf has failed to build on his early popularity to effect sustainable political and economic reforms and became a captive of military power.
Musharraf has been entangled in several court cases followed by his loss of power. He was also accused of failing to security for former Prime Minister Benazir Bhutto who was assassinated by the Taliban in 2007.
Musharraf was arrested and sentenced to several years. Later the sentencing was reversed and he has flown from Pakistan.
Officials praised Musharraf by pointing out some of his positive contributions to the state. Fawad Chaudhury, the former aide of Pervez Musharraf has praised the influence of the former President on the state.
Fawad Chaudhury has said Musharraf has been called a military dictator for some time. But the reality was there has never been a stronger democratic system than the time he ruled the state.
Chaudhury remarked through a video that, Musharraf gave Pakistan an open media, and he also supported the diversity of opinion in Pakistan.
He ruled Pakistan at the most difficult time. He led the state well. His efforts were appreciatable. The Pakistanis remark the era of Musharraf's rule was one of the best times in Pakistan's history.
Musharraf was living in Dubai since 2016 followed by the Pakistan Supreme Court lifting his travel ban and allowing him to seek medical attention.
Indian Politician Shashi Tharoor has said that Musharraf was an implacable foe of India and it became the real force for peace.
Shone Palmer
I've been writing about LGBTQ issues for more than a decade as a journalist and content writer. I write about things that you care about. LGBTQ+ issues and intersectional topics, such as harmful stories about gender, sexuality, and other identities on the margins of society, I also write about mental health, social justice, and other things. I identify as queer, I'm asexual, I have HIV, and I just became a parent.