Who Is Morgan Doughty? Where Is Paul Murdaugh's Ex-Girlfriend Morgan Doughty Now?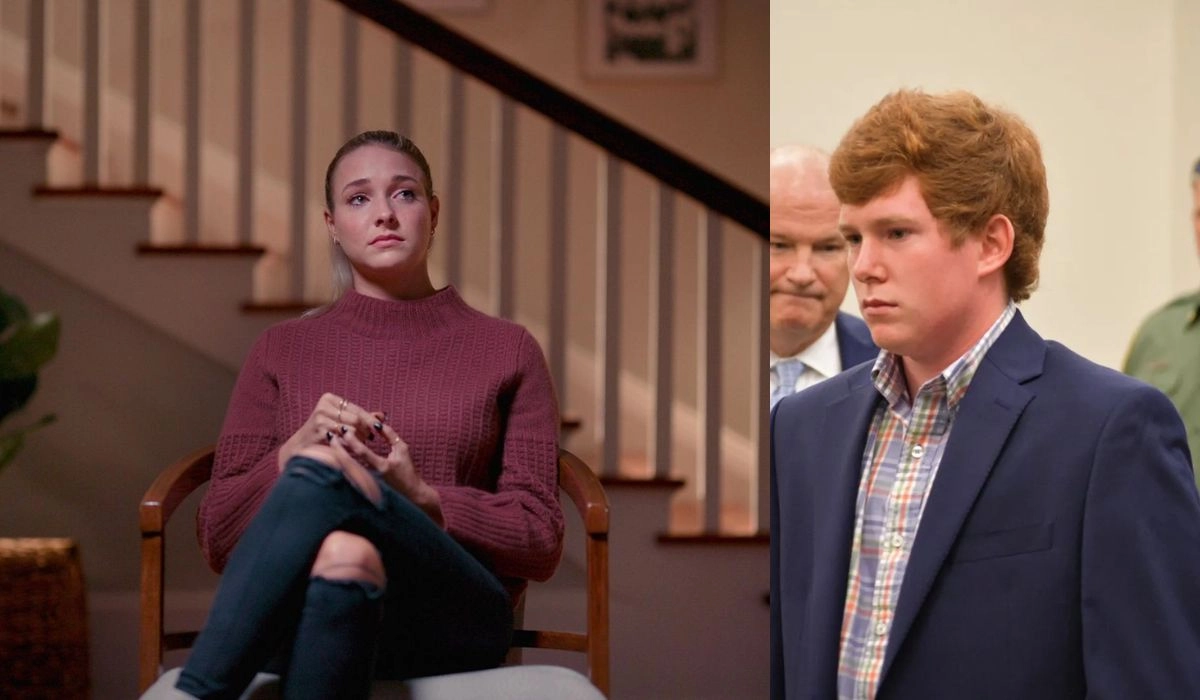 Morgan Doughty, who is also the late Paul Murdaugh's ex-girlfriend is one of the few people in the world who knows the dark truths behind the Murdaugh family.
Murdaugh Family has been highly influential for their legal service across the country; the family carried the name in high hopes for a century until Alex came into the law firm. Ever since Alex Mudraugh started to work at his great-grandfather-founded company, he has been accused of looting clients and other financial crimes. His accusations are not limited to corruption, insurance fraud, or other crimes. He is also accused of the murder of his wife and his son, Paul, and Magiee, respectively.
Before Paul Murdaugh's death, Morgan Doughty accompanied Paul to every family event and had plenty to say about her relationship with Paul.
Unlike Paul's other friends, Morgan Doughty was not based in South Carolina; they were originally from Long Island. Her family relocated to South Carolina when she was in her freshmen year of high school.
Morgan Doughty In Netflix Murduagh Docuseries
Morgan Doughty was born to Diane Doughty, a nurse, and Bill Doughty, a professional landscaper. Morgan has been keeping a low profile after all the experiences she had. She recently appeared in the Netflix docuseries, where she revealed her time with his ex-boyfriend, Paul Murdaugh.
In the docuseries, Morgan revealed that he was often abused by his then-boyfriend. He also disclosed that Paul was responsible for the fatal boat accident, as paul was drunk when he crashed the boat into the bridge, which led the passengers to fly overboard and cause ‌the death of their dear friend Mallory Beech'.
She recalled that alcohol was very common in Murdaugh's family; even his parents offered alcohol to minors when they were spending time at his home.
She also revealed another near-death accident where Paul crashed his truck into a ditch. She claimed that she was driving an intoxicated paul to his home when he demanded to drive, aggressively. She added that he lost control of the van and crashed it. Paul went on to hang up the call to 911 and called his uncle Randolph and father Alex, who initially cleared the beer cans and guns from the vehicle before checking up on the teenagers. She was chastised for calling 911, as it would bring more trouble for their kid.
Morgan Doughty Relationship With Paul Murdaugh
Describing her relationship with paul, she said, "when it was good it was really good and when it was bad, it really was bad." She confessed that one time he physically abused her by grabbing her throat and screaming at her while he threw a punch at her knee.
Morgan Doughty floors her insight into ‌the death of Gloria Starfield, who is believed to be the second mother of Paul. In the documentary, she said that Gloria fell to her death ‌the same year she told paul about his father's opioid consumption. She revealed that Paul and his mother were also murdered; after a month Paul was confronted about abusing opioids.
However, Morgan was often scared of Paul's over-drinking. She once approached his mother regarding her bad drinking habits, but Maggie ignored her and thought it was funny.
Morgan separated from Paul around February 2019, after the fatal boat crash that led to the death of Mallory Beech and other injuries to others.
Following the death of Paul and his mother, Morgan has filed a creditor's claim of $10 million against the Murdaugh estate. Her claim states that she should be compensated for the boat injuries at the time. From the accidents, her fingers had permanent disfigurement and scarring.
Shone Palmer
I've been writing about LGBTQ issues for more than a decade as a journalist and content writer. I write about things that you care about. LGBTQ+ issues and intersectional topics, such as harmful stories about gender, sexuality, and other identities on the margins of society, I also write about mental health, social justice, and other things. I identify as queer, I'm asexual, I have HIV, and I just became a parent.