Who Was Robert Wone? What Actually Happened To Him?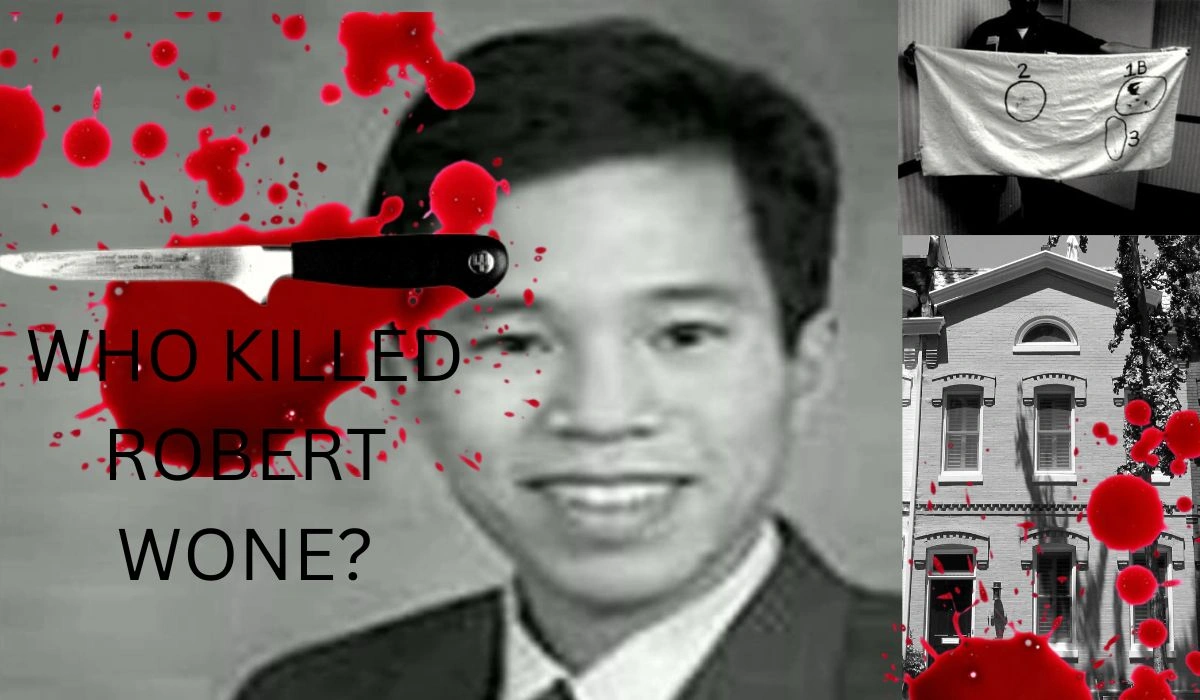 Robert Eric Wone, a 32-year-old lawyer from Oakton, Virginia was murdered late on the evening of 2 August 2006 after wrapping up work from his office at Radio Free Asia in Washington D.C. although it's been years after the horrific incident, people, as well as the investigation team, are still unaware of what could have happened to this young man and who could have done such a dreadful deed. 
Recently, the American over-the-top video streaming service, Peacock is up with the latest original true crime documentary, Who Killed Robert Wone? As the series is all set for its telecast, will we be able to find any clue on who was the murderer and what happened to him that night? Will the series unravel the secrets that were left behind by the police either intentionally or by mistake? All these queries of yours will be cleared once the series gets aired.
With the release of the trailer for the two-part documentary series, people are becoming concerned about the 2006 murder of Robert Wone. As a result, they are more interested to know who he was and what happened to him on that night. This article will discuss everything you need to learn about the young man who lost his life mysteriously. So, let's get started.
Who Was Robert Wone?
Robert Eric Wone is a 32-year-old young man who belonged to the fourth generation of a Chinese American family. Born in Manhattan on June 1, 1974, the eldest of two sons of William and Aimee was brought up in Brooklyn, New York. As of the records, it was believed that his great-grandparents immigrated from China to the U.S. in the 30s.   
Being a bright kid, he graduated as a valedictorian of his class from the Xaverian High School and was taken as a top applicant to the College of William & Mary as a James Monroe Scholar. After graduating from here in 1996, he received his Juris Doctor degree with honors in 1999, from the University of Pennsylvania Law School.
Robert Wone has worked as a law clerk and later he served in commercial real estate law for six years as an attorney with one of the prestigious law firms in Washington, D.C., Covington & Burling. Also, at the same time, he became the general counsel for the Organization of Chinese Americans (OCA) and was promising for the Asian-American legal community.
In 2003, he married Katherine Ellen Yu after a year of dating and resided in Fairfax county, Virginia. Kathy, who grew up in Chicago, belongs to a Korean decent family. Just like her husband, Kathy was also a lawyer with a promising career.
In 2006, he became the general counsel for Radio Free Asia after leaving Covington & Burling and was also the president-elect of the Asian Pacific American Bar Association. But all these didn't last for long as Wone was murdered on August 2, 2006, leaving all his dreams halfway.
What Happened To Robert Wone?
Robert Wone who worked as the general counsel for Radio Free Asia in Washington D.C. never returned home alive after leaving for work on August 2, 2006. Wrapping up his work after a long day, he was so tired to go back to his residence that was outside the city of Oakton, Virginia where he lives with his wife. Since he had to take public transportation late at night to get back home, he opted to make arrangements at a friend's home in Dupont Circle. 
Joseph Price, a senior whom he met in his 1992-93 academic year at the College of William & Mary became a lifelong friend as they shared a special bonding. The duo were together at a campus secret society named the 13 clubs and even shared numerous activities which include honor society and student government leadership positions.
Price graduated in the year 1993 and they managed to keep up the friendship years after their time at college. But while visiting him in 2006, Wone might not have had the slightest idea that it could be his last night alive. 
After reaching Prince's 1.2 million dollar townhouse where he made the arrangements to stay for a night, he was murdered within two hours of his arrival. Prince lived in a Swann Street, NW row house in the Logan Circle with his domestic partner, Victor Zaborsky, and another man named Dylan Ward. The trio had a polyamorous relationship and were living as a family.
From the reports, it was stated that Wone reached the house by 10.30 pm approximately as he had to work late. The stay overnight was planned days before and as per the neighbors they reported a scream from Prince's house which was later identified as Victor's. He was the one who called 911 at 11.49 pm. At the same time, Prince called Kathy and informed her that her husband was stabbed in the back and even asked her to visit him at George Washington Hospital.
Kathy who went along with her in-laws expecting her husband in critical condition got to hear the news of his death. It was reported that Wone was fatally stabbed in the chest and stomach and not in the back. And after further investigating, the family got to find many discrepancies which lead to the murder investigation of Robert Wone.
Also Read: Dylan Lyons, a Reporter for Florida News 13, Was Tragically Killed.