Where Is Juan Figueroa Jr. Now? Murder Confession And Whereabouts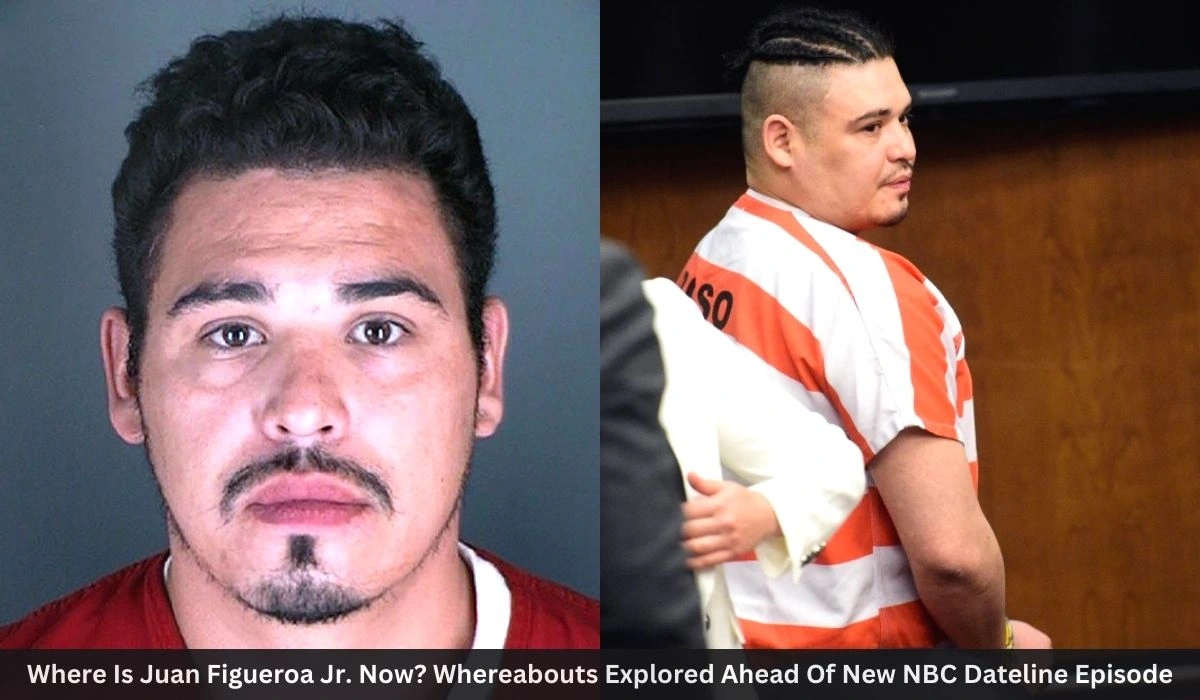 NBC Dateline has released its all-new two-hour documentary that explores the disappearance of the mother of three, Rita Guiterrez-Garcia from Longmont, Colorado during St. Patrick's Day celebrations.
The episode explores every minute detail from Rita's struggle to survive the night after she dialed 911 two times for desperate help to a confession of the murder from Juan as well as agreeing to a non-bailable and no sentencing plea by the killer.
What Happened To Rita Gutierrez-Garcia?
Rita Guiterrez-Garcia was only 34 years old when she disappeared in March 2018, only after four years to find her body buried. She was last spotted hanging out with her friends on the night of her murder.
On April 28, 2022, her body was found after her killer Juan Figueoa Jr confessed to the police about the location where he buried her. Upon finding the body officers had to identify the body using DNA evidence to confirm that it was Rita's remains.
Related: What Happened To Rita Gutierrez-Garcia? The Mysterious Disappearance Of Rita Gutierrez-Garcia
Juan Figueroa Jr. And The Confession Of The Murder
Juan Figueroa was the suspect as all ‌the evidence points out. The investigators found out that all the evidence was directed toward 29-year-old Juan Jose Figueroa. Multiple witnesses spotted Juan having an interaction with Rita Guiterrez-Gracia outside a bar in the downtown Longmont area.
Moreover, his truck was captured at the exact same spot where Rita was located, between Main Street and Coffman Street, according to her phone records. He was also convicted of sexual assault on another woman.
He was immediately arrested a week after the incident when he was trying to enter the United States border after fleeing the state.
The killer confessed that he had a conversation with the victim earlier that night, where he was turned down by Rita. He added that he met again later that evening after he was sloshed up by drinks. When he gave ‌it another try she didn't reciprocate and called him a weirdo. It is presumed that Juan was humiliated by the speech and acted violently because of it.
At this point, Juan Figueroa snapped and knocked her unconscious with a punch on her. Reports express that he dragged the body to his truck to avoid any sightings, where he strangled the 34-year-old to death. He also stated that he burned the clothes of the victim and dumped the body in a place that the public cannot be accessible. However, she was declared ‌a missing person until April 2022, when ‌investigators found her body.
Where Is Juan Figueroa Jr. Now?
Juan went on to blame the police for not arresting him earlier even after he was caught drinking. He stated that he ‌wouldn't be strangling with the murder charges if the cops had arrested him that evening earlier.
The judge who was at the hearing overturned all the claims from the suspect and sentenced him to 48 years in prison on second-degree murder and first-degree kidnapping charges after he pleaded guilty to his actions. His plea was recorded in a videotaped interview, as well as registered in a written document. He made sure that no one was to be blamed for the crime except Juan for his actions on that night
Also Read: Where Is Tony Farmer Now, What Actually Happened? Arrest And Charge
Reports suggest that the killer felt remorse for her family as he begged for forgiveness in tears. He cried to Rita's family especially her mother, for taking their daughter away. It appears that the suspect regrets the decision to kill her.
Under the law, he is currently serving his 48 years of sentence at Colorado Territorial Correctional Facility in Canon City. It is believed that the sentence won't be reduced no matter what considering ‌another sexual assault charge against him that leads to 93 years of sentencing.
Shone Palmer
I've been writing about LGBTQ issues for more than a decade as a journalist and content writer. I write about things that you care about. LGBTQ+ issues and intersectional topics, such as harmful stories about gender, sexuality, and other identities on the margins of society, I also write about mental health, social justice, and other things. I identify as queer, I'm asexual, I have HIV, and I just became a parent.