Aiden Pleterski Kidnapped: 'Crypto King' Kidnapped And Tortured For Ransom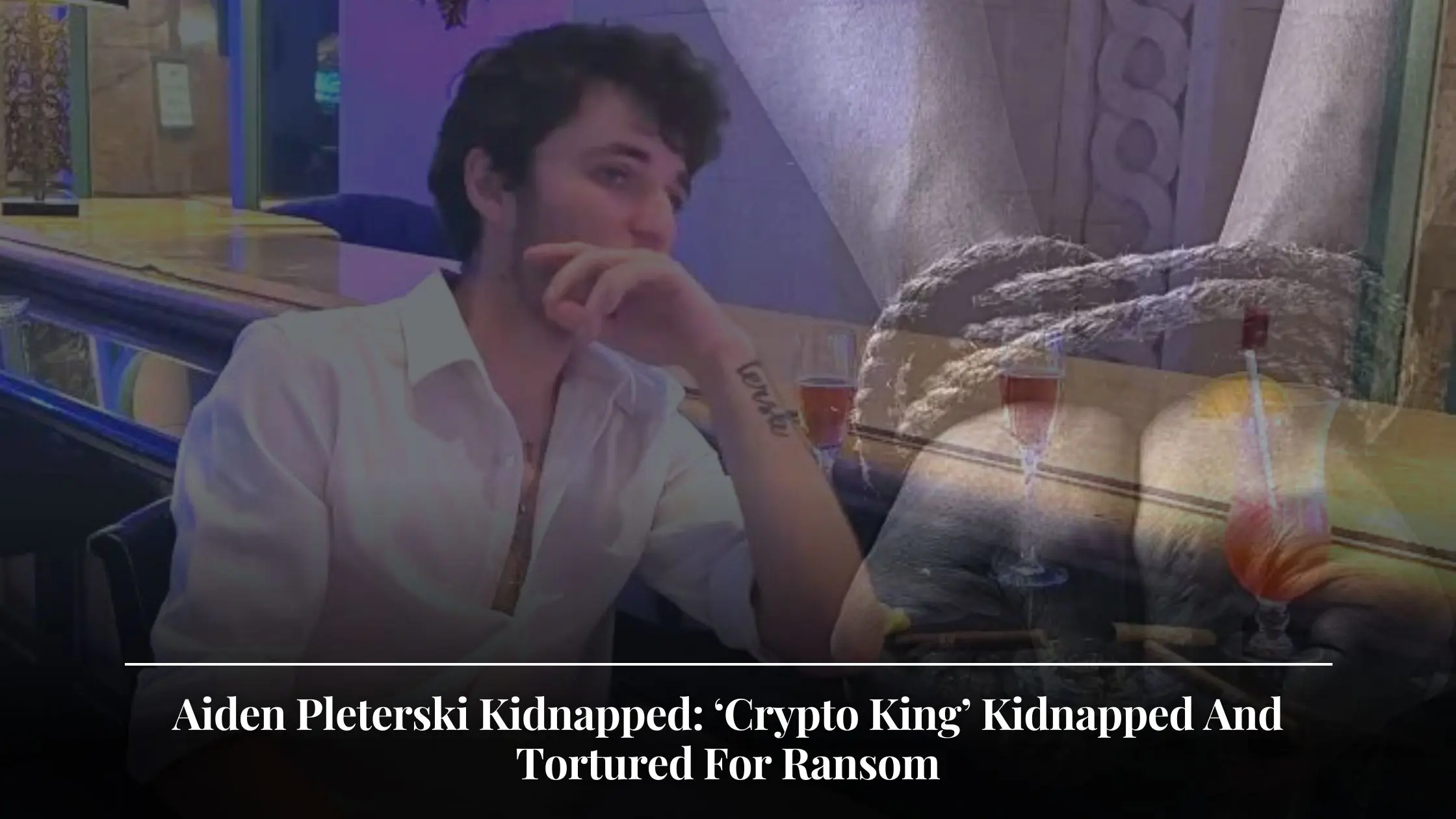 It has been reported that the kidnappers of a man who calls himself the "crypto king" put him through days of physical and psychological abuse before making their ransom demand.
Aiden Pleterski, 23, originally from Ontario, Canada, is being held captive by his captors, who are reportedly demanding at least $3 million from his family and friends, according to his father and friends. In the month of December, Pleterski was "stolen" from Toronto.
The specifics of the kidnapping were revealed in the bankruptcy proceedings, which related to the millions of dollars that Pleterski apparently spent on an opulent lifestyle rather than investing.
He was severely beaten, subjected to other forms of torture, driven all around southern Ontario, and was only allowed to contact a select few numbers that were previously selected.
This went on for the greater part of three days. It was strictly forbidden to call the number belonging to his father.
According to the records filed in the case, while Pleterski was being held captive, he made contact with his landlord and demanded $3 million.
"I had multiple calls from Aiden, but it was late in the night, and then at 1:30 in the morning, I had enough, and I took up the call," said the landlord as she answered the phone.
In response to the landlord's inquiry as to who else he could speak with, Pleterski responded, "There is absolutely nothing I can do."
Who Is Aiden Pleterski?
Investigators in Canada are attempting to get back $29 million that they believe they lost as a result of fraud committed by Aiden Pleterski, who is 23 years old and has filed for bankruptcy.
According to reports, only $1.6 million has been recovered so far, and the majority of that money went toward funding his extravagant lifestyle, which consisted, among other things, of flying around the world in a private plane, purchasing multiple homes, and keeping a garage full of supercars such as a Lamborghini, McLaren, and BMWs.
Pleterski is accused of defrauding clients out of a total of $29 million by using the pretext that he would invest the money in cryptocurrency and foreign exchange markets, according to a report compiled by administrators who are investigating the fraud.
His reported investment of $485 thousand constitutes a smaller percentage than two percent of the total funds available.
The most current evidence is that Peters received a call demanding a ransom in the amount of $3 million CAD for the return of his kid, who had allegedly been driven throughout Ontario and abused in a brutal manner.
They have taken him. Peters said in front of the court that the individual was held captive for around three days, driven around various locations in southern Ontario, tortured and harassed, and only permitted to make limited phone calls to select people.
"I was not on the list of those who were permitted for him to communicate with," said his Father.
After being detained for a short period of time, Pleterski was reportedly let go with a warning to make restitution or face the consequences.
Check Out More: Barbie Bassett: WLBT Meteorologist Removed For Quoting Snoop Dogg On Air
It was alleged that he was given permission to communicate with his landlord, who later testified in court that the victim had pleaded with him to pay the ransom of several million dollars.
The Toronto police have been extremely tight-lipped about the kidnapping and have not identified any suspects or disclosed any information regarding an arrest.
Shone Palmer
I've been writing about LGBTQ issues for more than a decade as a journalist and content writer. I write about things that you care about. LGBTQ+ issues and intersectional topics, such as harmful stories about gender, sexuality, and other identities on the margins of society, I also write about mental health, social justice, and other things. I identify as queer, I'm asexual, I have HIV, and I just became a parent.