What Is Bud Light Transgender? Dylan Mulvaney Controversial Collaboration
The term Bud Light Transgender has become a household name after the Bud Light beer company announced their partnership with Tik Tok star Transgender Dylan Mulvaney as their latest spokesperson for the beer company.
Bud Light – Dylan Mulvaney Collaboration
The announcement came as Dylan Mulvaney achieved the milestone of her documenting her transition from man to woman for 365 days. The beer company, Bud Light sent packs of beer featuring her face in the cans to celebrate her milestone, "365 Days of Girlhood", which she recently achieved.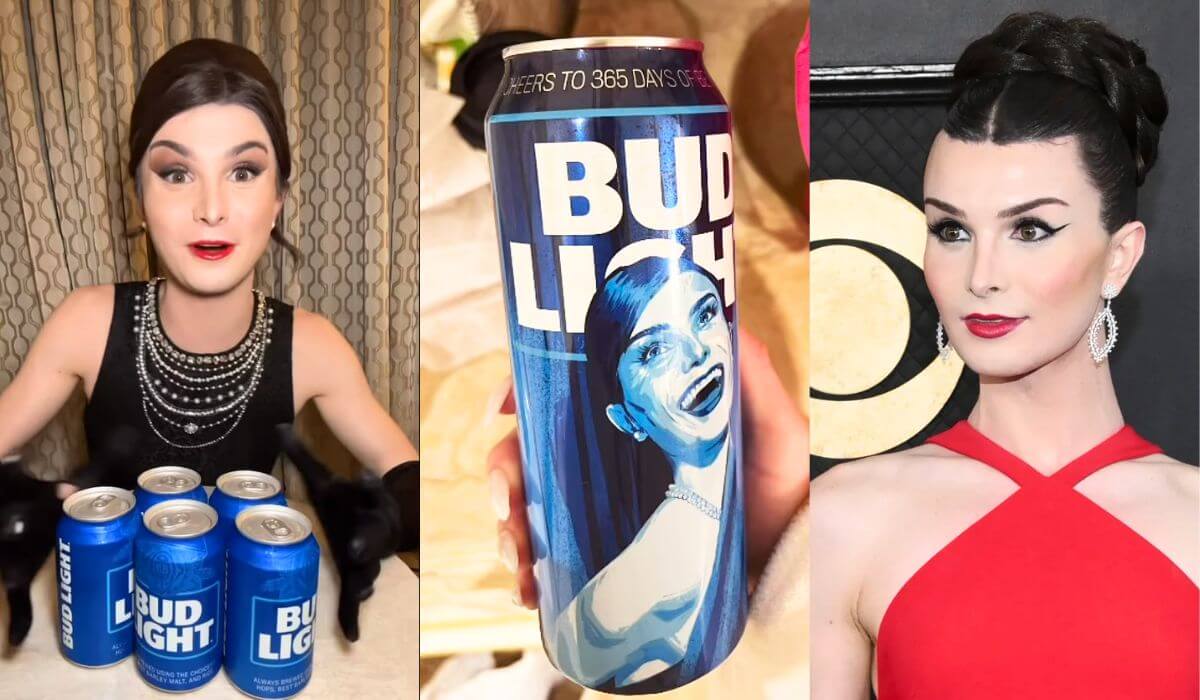 Dylan Mulvaney celebrated on Instagram following the partnership. She wrote "Happy March Madness!! Just found out this had to do with sports and not just saying it's a crazy month! In celebration of this sports thing @budlight is giving you the chance to win $15,000! Share a video with $EasyCarryContest for a chance to win!! Good luck! #budlightpartner."
In addition to this, a video was also released featuring ‌Transgender activist Dylan Mulvaney drinking beer in the bathtub. In the video couple of beers can be stacked up on a rack. This partnership comes after she reveals another partnership with fashion designing company Kate Spade. The company focuses on women's outfits only.
Must Read: Is Mae Martin Transgender? Truth About Mae Martin's Gender Identity
The Controversies On The Collaboration
However, her latest collaboration with Budweiser's light beer version of Budlight has received several backlashes. Several users and daily customers of the Anhesen-Brews blame the company for terrible marketing. Some of them even decided to shift to another brand due to the propaganda.
John Cardillo, a popular Twitter user, argued the Budlight brewing company's creative team for thinking that it was a good idea to make a transgender person who had a transition for a year, ‌ their spokesperson. He instructed the brands to stop listening to the creative team and instead focus on the customer demographics
Several users have voiced against the partnership with Transgender, Dylan Mulvaney. In one video Kid Rock can be seen shooting at the cases of Bud Light and showing the middle finger to the company for collaborating with Dylan. While some customers can be seen dumping their beer packs into the garbage.
This partnership has resulted in severe setbacks from ‌customers. Even though it appears that the beer company stays strong with its initiative. The campaign does not aim to sell the same packs featuring Dylan's face. The pack of beers was only a gift for the influencer for achieving the milestone and collaborating with the beer company.
Furthermore, Dylan Mulvaney also received backlash from her interview with Drew Barrymore. Barrymore knelt and said "Do you want to know, ironically, who dislikes me the most sometimes? Myself." Dylan responded to her statement by kneeling and sharing a warm hug. Some viewers found compassion with the action of Drew.
Others called out for her because of kneeling information of a man who mocks women, on their terms. One section of the individuals continues to hate the influencer for what she has become, blinding their eyes on the fact that what she could do with her profound love towards the entire community.
The campaign was only made to erase the distinction between men and women while undermining conservative terms. Although, it is unclear what the specific reason for the backlash is – whether it is because of a Transgender or because of her lack of contribution or achievement to the whole. But one thing is for sure, Dylan Mulvaney has received a lot of hatred for her fame.
Despite all the hate comments from the conservative community, several fans from the LGBTQ+ community have pondered love for her promotional campaign. Despite the loss of customers, the brewing company seems to be adding a lot of diverse customers due to the campaign. The influencer tends to address diverse perspectives.
Also Read: Is Holly Holm Transgender? What You Want To Know!
Shone Palmer
I've been writing about LGBTQ issues for more than a decade as a journalist and content writer. I write about things that you care about. LGBTQ+ issues and intersectional topics, such as harmful stories about gender, sexuality, and other identities on the margins of society, I also write about mental health, social justice, and other things. I identify as queer, I'm asexual, I have HIV, and I just became a parent.