Bob Lee Video Surveillance: Shocking Video Of Bob Lee Ignored When He Begged For Help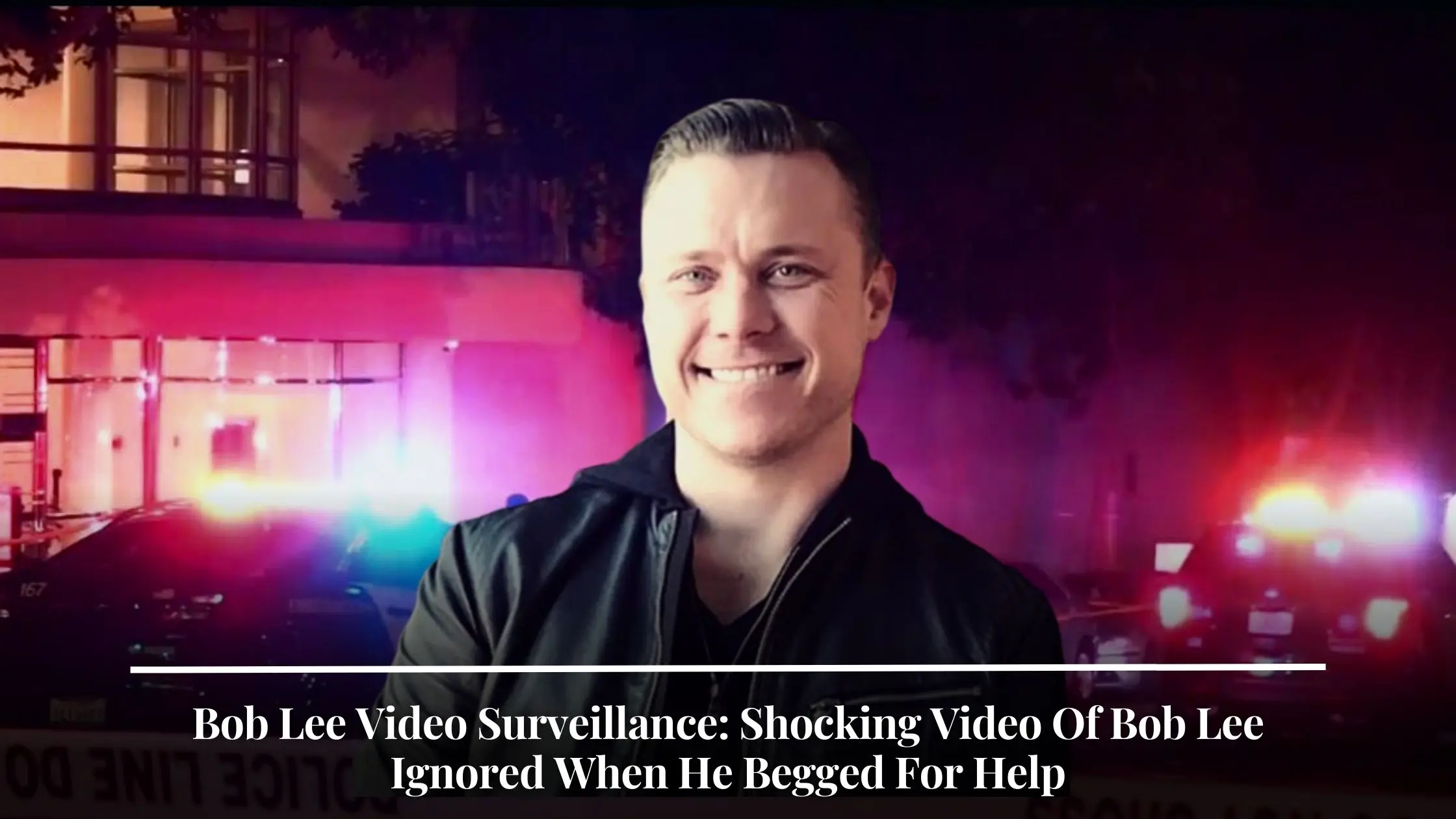 After what is believed to have been a stabbing, Robert Lee, a former chief technology officer of Square who was instrumental in the development of Cash App, dead in San Francisco.
The news of Lee's passing was shared by his father on Facebook, where he also revealed that he and his son had only just relocated from the Bay Area to Miami.
The chief executive officer of MobileCoin, a cryptocurrency company where Lee functioned as chief product officer, also confirmed Lee's passing after conducting their own investigation.
Early on Tuesday morning, Cash App founder Bob Lee was walking along a sidewalk in San Francisco while holding a wound on his side.
A passing car appeared to ignore Lee's screams for assistance and drove away, leaving him in a critical condition.
Bob Lee Video Surveillance: Bob Lee Begs For Help Video
Tuesday morning at approximately 2:30 in the morning, Bob Lee video surveillance captured Lee's final agonizing moments as he made his way down Main Street in the downtown section of San Francisco in an attempt to find help.
The Standard reports that the video shows Lee holding his mobile phone in one hand and his side in the other as he walks along an empty sidewalk on Main Street.
The inventor of Cash App then makes his way across the Harrison Street crossing to approach a white Toyota Camry that is equipped with flashing lights.
The footage allegedly shows Lee lifting his shirt in a plea for help before falling to the ground as the motorist accelerates away from the scene.
Read More: Who Was Bob Lee? Cash App Founder Bob Lee, 43, Killed In San Francisco
Lee regains his balance and starts walking back the way he came, heading up Main Street in the direction of the Bay Bridge.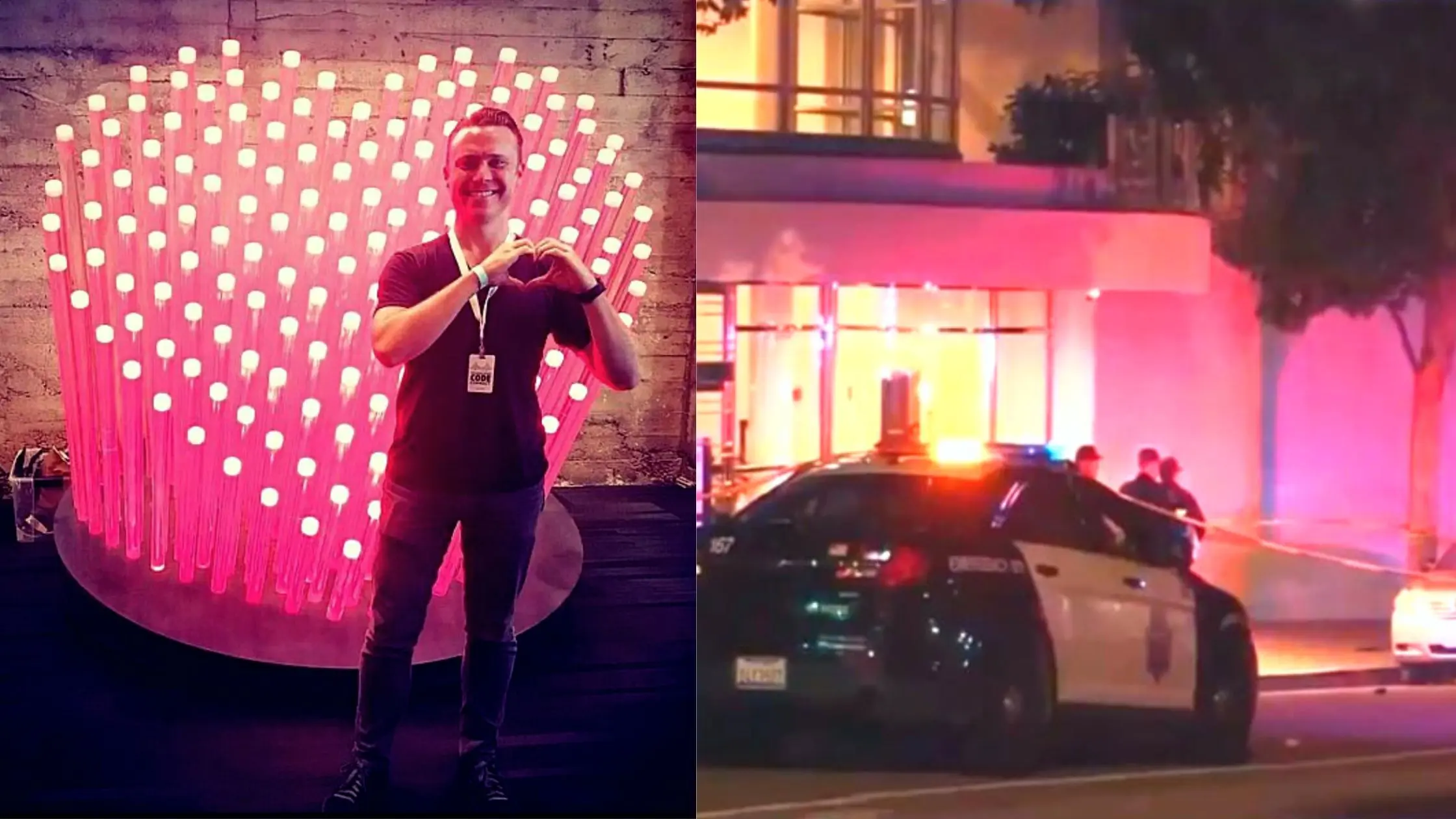 However, he passes out once more in front of the Portside apartment complex, which is located at 402 Main Street.
Related: Bob Lee Wife: All About Krista Lee, Family, Networth, And More
According to a report that was published in The Standard on Wednesday, members of the building's employees were spotted wiping up what seemed to be blood from the building's façade.
According to a statement, the San Francisco Police Department found Lee with injuries that posed a significant risk to his life on the 300 block of Main Street at approximately 2.35 in the morning on Tuesday.
After first receiving critical medical attention at the scene, he ultimately passed away in the hospital as a result of his injuries.
Documents that were viewed by The Standard indicate that Lee placed a call to 911, pleaded for assistance multiple times, and stated that he needed to go to the hospital. Lee contacted the police at 2:34 a.m., and cops arrived less than six minutes later.
Lee was reportedly unresponsive when law enforcement officers found him lying on the ground, as stated by the authorities.
Workmen were seen by The Standard cleaning up what seemed to be blood from the sidewalk and wall in front of the building where Lee had collapsed on Wednesday morning.
A trail of blood could be seen going under the Bay Bridge along the sidewalk in the direction of Harrison Street, which is across the street.
The police have not disclosed any arrests or suspects at this time.
Shone Palmer
I've been writing about LGBTQ issues for more than a decade as a journalist and content writer. I write about things that you care about. LGBTQ+ issues and intersectional topics, such as harmful stories about gender, sexuality, and other identities on the margins of society, I also write about mental health, social justice, and other things. I identify as queer, I'm asexual, I have HIV, and I just became a parent.