Who Is Brian Walshe Wife, Ana Walshe? Cohasset Man Accused Of Killing Wife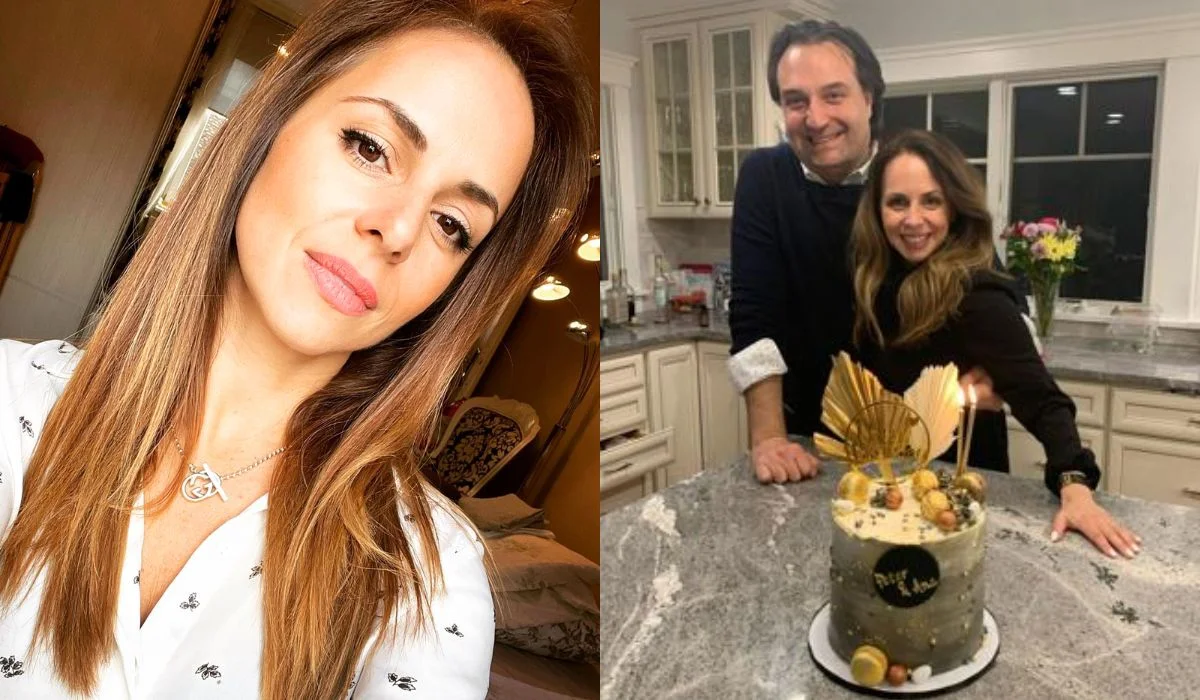 The Cohasset man, Brian Walshe, accused of his wife's murder, appeared in court on Thursday.
Prosecutors testified in court that the man accused of killing and dismembering his wife purchased a long list of cleaning materials, including two full-body plastic suits, before reporting her missing days later.
Evidence Against Brian Walshe
The pieces of clothing and jewelry Brian Walshe claimed Ana Walshe was wearing when she left their Cohasset home early on New Year's Day, as well as a hacksaw with a bone fragment inside it, was later discovered in a dumpster close to his mother's home.
Brian had suspected Ana Walshe of having an affair, and his mother arranged for a private investigator to look into her.
As the charges of first-degree murder, obstructing a police investigation, and an improper conveyance of a human body brought against him by a grand jury were read out in Norfolk Superior Court in Dedham. Brian Walshe shook his head and entered a not-guilty plea.
Must Read: Who Is Jerry Springer Wife? All About His Wife, Daughter, And Cause Of Death
Who Is Brian Walshe Wife, Ana Walshe? What Happened To Her?
Ana Walshe, a Serbian-born mother of three who lives with her husband, Brian Walshe, in Cohasset, Massachusetts, was last seen leaving the house early on January 1st.
According to Brian, she was en route to the airport to catch a trip to Washington, where she was employed by a real estate firm. Ana split her time between the family home at Cohasset and Washington, where she worked.
Her employer reported her missing on January 4, when they lost contact with Ana for several days. The couple enjoyed the New Year's Eve Dinner, along with friends, and said that 2023 would be the best year ever.
Ana usually joins back at work after three or four days after Thanksgiving. When she didn't return after New Year, the employer was concerned and reported her missing.
What Led To The Tragic Events?
Prosecutor Greg Connor claimed that Brian Walshe was suspicious that his wife was having an affair with one of her male friends from work. According to investigators, Walshe ordered his mother to work with a Washington-based private detective to watch Ana.
According to Brian's attorney, Brian was unaware that his wife was having an affair until he had been charged. Walshe allegedly told his mother that she was crazy and Ana was a good girl.
Brian's attorney claimed that Brian's mother hired the private detective, and Brian told her to go ahead because he wanted to show his mother that he was strong about Ana.
According to the prosecution, on an iPad belonging to one of his sons, Brian Walshe repeatedly searched the internet for terms like "dismemberment and best ways to dispose of a body, how long before a body starts to smell."
The prosecution claims that they have more than 20 Google searches that Brian reportedly conducted on his son's iPad regarding the disposal of a dead body.
They also claim to have found more than ten bags of trash that contained Ana's bloodied clothing and other personal belongings, two knives, and a hatchet. Many of the items had DNA from both Ana and Brian on them.
Court Updates On Brian Walshe Trial
According to prosecutors, Brian claimed to have lost his cell phone on New Year's Day, although the device history revealed it was plugged in.
Brian was captured on camera using a hacksaw and full-body Tyvek sitting at various sites as one of his child's phones traveled throughout Massachusetts.
He allegedly purchased a second Tyvek suit, a hatchet, plastic bags, cleaning items, and leak-proof buckets from a retailer, where he was captured in the camera footage.
Prosecutors claim that Brian eventually admitted to having Ana leave the house early on January 1 while carrying a Prada bag, wearing Hunter boots, and may be wearing a Hermes watch.
Investigators discovered those items, together with her COVID-19 vaccination card and car key, had been thrown in the trash can next to his mother's residence.
The court ordered to hold Brian Walshe without bail. According to his lawyer, there is no body found, a murder weapon, no motive, and no proof that Brian suspected Ana of having an affair, so he should be freed on a $25,000 bond.
As per the law in Massachusetts, a first-degree murder conviction entails a life sentence without the possibility of parole.
Also Read: Who Is Tucker Carlson Wife Susan Andrews? Marriage, Children, And More
Shone Palmer
I've been writing about LGBTQ issues for more than a decade as a journalist and content writer. I write about things that you care about. LGBTQ+ issues and intersectional topics, such as harmful stories about gender, sexuality, and other identities on the margins of society, I also write about mental health, social justice, and other things. I identify as queer, I'm asexual, I have HIV, and I just became a parent.