Tony Ferguson Arrest: UFC Fighter Arrested For DUI After Multi-Car Crash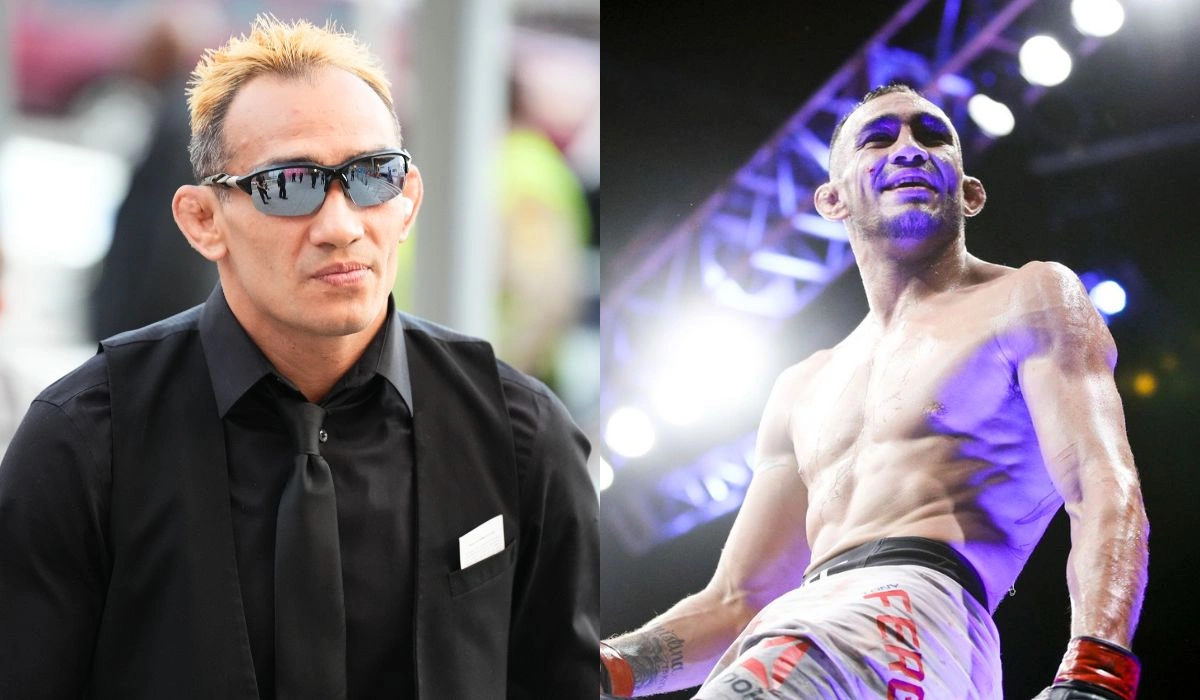 After ramming his truck into many parked automobiles outside of a nightclub early on Sunday morning in Hollywood, California, UFC veteran Tony Ferguson was arrested for driving under the influence of alcohol and was taken into custody.
Why Was Tony Ferguson Arrested?
Earlier on Sunday morning, Tony Ferguson, the former interim lightweight champion of the UFC was detained for DUI after he allegedly crashed his truck into two autos that were parked outside of a nightclub in Hollywood, California.
According to the records of the police department, he was taken into custody at two in the morning and booked at the Hollywood Community Police Station a few hours later. Tony Ferguson's bond had been set at $30,000 when he was initially arrested, however, he was freed on his own recognizance at 12:12 local time.
The driver and passenger airbags triggered after the truck driven by Tony Ferguson rolled onto its side. He was uncooperative at the scene and refused to complete a field sobriety test, which was administered to him.
According to the witnesses who spoke to the media outlet, Ferguson, 39, smelled strongly of booze and had bloodshot eyes. Because he refused to undergo the field sobriety test, he faces the possibility of having his driver's license suspended in addition to the misdemeanor DUI charge.
According to reports, one of the vehicles that Ferguson is suspected of crashing into belonged to the rapper Cash Gotti, who shared a video on his Instagram account showing the damage done to his Mercedes.
Must Read: Cody Ware Arrested: NASCAR Driver Cody Ware Arrested On Felony Assault Charge
Details Of The Crash
A spokesman for the police department stated on Sunday that Tony Ferguson was taken into custody after the truck he was reportedly driving collided with two parked automobiles and then flipped over.
According to the spokeswoman for the fire department, there were two people inside the truck when it flipped over, but the responders were able to take them out without causing them any significant injuries.
According to the news broadcast on KTLA-TV in Los Angeles, the truck collided with four parked automobiles in the 1400 block of Wilcox Avenue. One person was hurt in the collision, and they were taken to a hospital, where their current state is unknown.
As a result of Ferguson's alleged refusal to participate in a field sobriety test, he is now facing further potential penalties in addition to the minor DUI allegation.
The impact of the collision caused the vehicle to overturn and come to rest on its side. When he was taken into custody, Tony Ferguson reportedly acted in a "very uncooperative" manner, as stated on the website.
After coming to rest on top of two cars, a truck that was being operated by two truck operators is shown in a video from the incident being flipped back onto all four wheels.
Other Allegations Against Tony Ferguson
In 2019, Cristina Servin, who is married to Tony Ferguson, obtained a restraining order against him in what she subsequently explained was an effort to seek professional care for his mental health.
She asserted that he stated, among other things, that he was being followed by someone through a chip that had been implanted into his body after surgery. After a month had passed, Servin decided to lift the restraining order.
Prior to her request for the restraining order, the police had attended to many domestic disturbances, including charges of threats that caused Servin to leave their house and Ferguson changing the locks in their home after seizing their 2-year-old kid. She alleged that the threats were made by Ferguson.
Ferguson has been defeated in his last five bouts. At one time, from 2015 to 2020, Ferguson collected nine post-fight bonuses in nine fights, including a double bonus for a victory over Edson Barboza. Ferguson's streak of wins lasted from 2015 to 2020.
The only fight he had throughout that span in which he did not win a bonus was the one in which he competed against Kevin Lee for the interim lightweight title.
Before his downturn, though, Tony Ferguson won back-to-back fights by knockout against Anthony Pettis and Donald Cerrone. Later, when an injury prevented him from defending the title, Ferguson was stripped of the belt, but he still went on to win his subsequent bouts.
Also Read: Youcantfindalex Arrested: Rising TikTok Star Arrest And Charges