Who Was Arman Soldin? All About The AFP Journalist Killed In Ukraine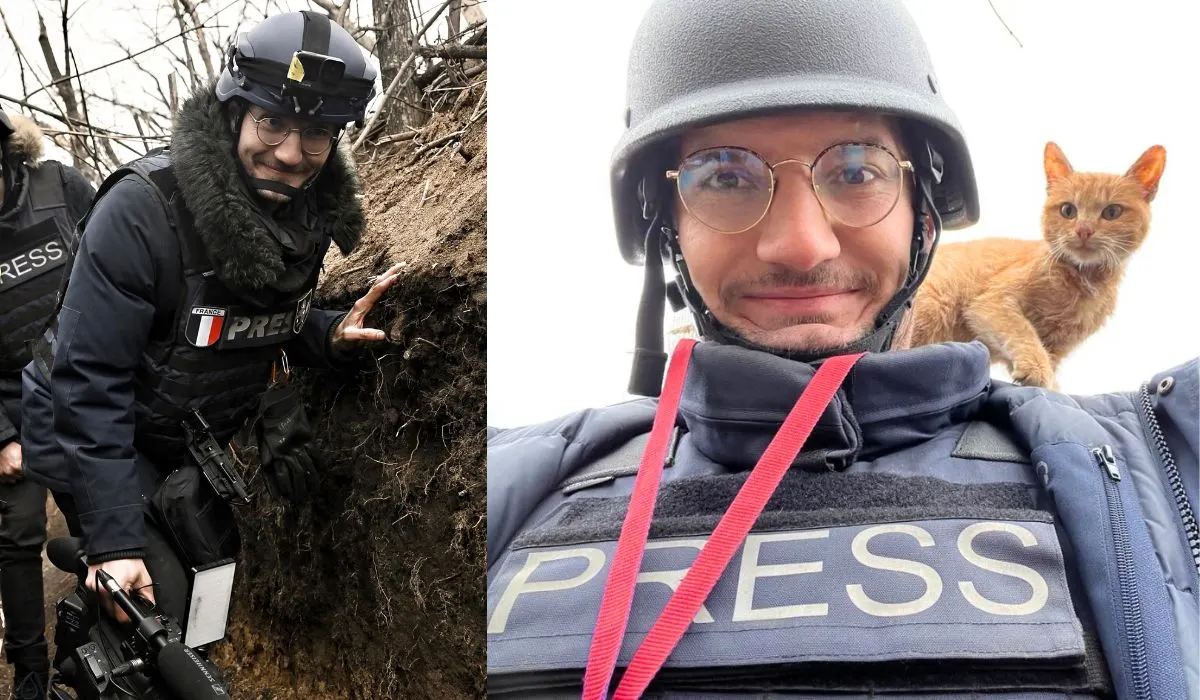 Arman Soldin, the Bosnian-born Ukraine video coordinator for international news agency Agence France-Presse(AFP) in France was reportedly murdered on Tuesday during a rocket attack close to the eastern Ukrainian city of Bakhmut. 
Arman Soldin: Another Journalist Victim Of The War
As per several sources, Arman Soldin was among the team of AFP journalists accompanying Ukraine forces when the team came under fire from Grad rockets. All the other members of the AFP crew weren't injured. 
The attack occurred at around 4:30 p.m. on the outskirts of Chasiv Yar, a town near Bakhmut, which served as the focal point of conflict in eastern Ukraine for several months.
Bakhmut has been the subject of the longest struggle of the conflict for nine months as Russian soldiers attempt to take the city. 
They came under fire from Grad rockets when the AFP team was accompanying a squad of Ukrainian soldiers.
Fabrice Fries, head of the AFP, stated that Arman Soldin's death was a tragic reminder of the perils and hazards that journalists face on a daily basis when reporting on the conflict in Ukraine.
Fabrice added that the whole AFP was devastated by the attack and expressed his grief and condolences to his loved ones.
Arman was determined to observe the enraged battle and the widespread damage, despite the risks of putting himself in danger and coming under fire to capture it.
Arman Soldin was a French citizen, who worked for AFP, born in Sarajevo. On February 24, 2022, the day after the Russian invasion, he came to Ukraine to capture the events. In recent months, he had been making frequent trips to the front lines. 
Keep reading to learn more about the AFP Journalist, Arman Soldin, who was killed in the Ukraine war.
Must Read: Who Was Gannon Stauch? Age, Bio, Wiki, Death, And Trial Of Letecia Stauch
Arman Soldin Early Life
Arman Soldin was a French Journalist who worked for AFP. He was born in Sarajevo on March 21, 1991. He was relocated to France when he was just a year old.
In addition to Bosnian, Soldin was fluent in French, English, Italian, and Spanish. 
Arman Soldin Education
Arman Soldin holds a degree of BA in Politics and Eastern European Studies from the University College London.
He graduated while working as co-editor in chief of the Eureka Magazine publication. 
After getting a bachelor's degree, Soldin joined for MA in Production and management in performing arts, as well as cinematography and production in film and video.
In 2015, he received a Master's in Journalism-New Journalistic Practises from the University of Lumiere Lyon.
Arman Soldin Career
Arman Soldin joined Agence France-Presse (AFP) in Rome in 2015, moved to London in 2016, and is back in Rome as of 2020. He was promptly deployed to Ukraine with the AFP team to cover the invasion when it began in February 2022.
Even though he wasn't interested, Soldin was forced to return to September 2022 to take a job as a video coordinator.
Soldin captured dangerous civilian rescues of Ukraines trapped on islands in the Dnieper River in Kherson for AFP.
In January 2023, he covered a fierce Russian attack on the eastern Donetsk area town of Soledar. In April 2023, he reported on the Ukrainian military building barriers close to Baakhmut.
Soldin was a frequent user of social media. One of the events that gained attention included the time he and his crew discovered a wounded hedgehog in a trench. They fed it and then released it back into the wild after a few days.
Arman Soldin Death
Arman Soldin was killed, on May 9, 2023, by a Grad rocket that exploded near the place he was lying.
As per reports from the Committee to Protect Journalists, Soldin is the 17th journalist, to be killed in Ukraine since Russia Launched the war in February 2022.
Also Read: Evan Gershkovich Arrested In Russia: Is Wall Street Journal Reporter In Jail?