John Kratz Obituary: Accused Nephew Of The Derry Restaurant Shooting Arrested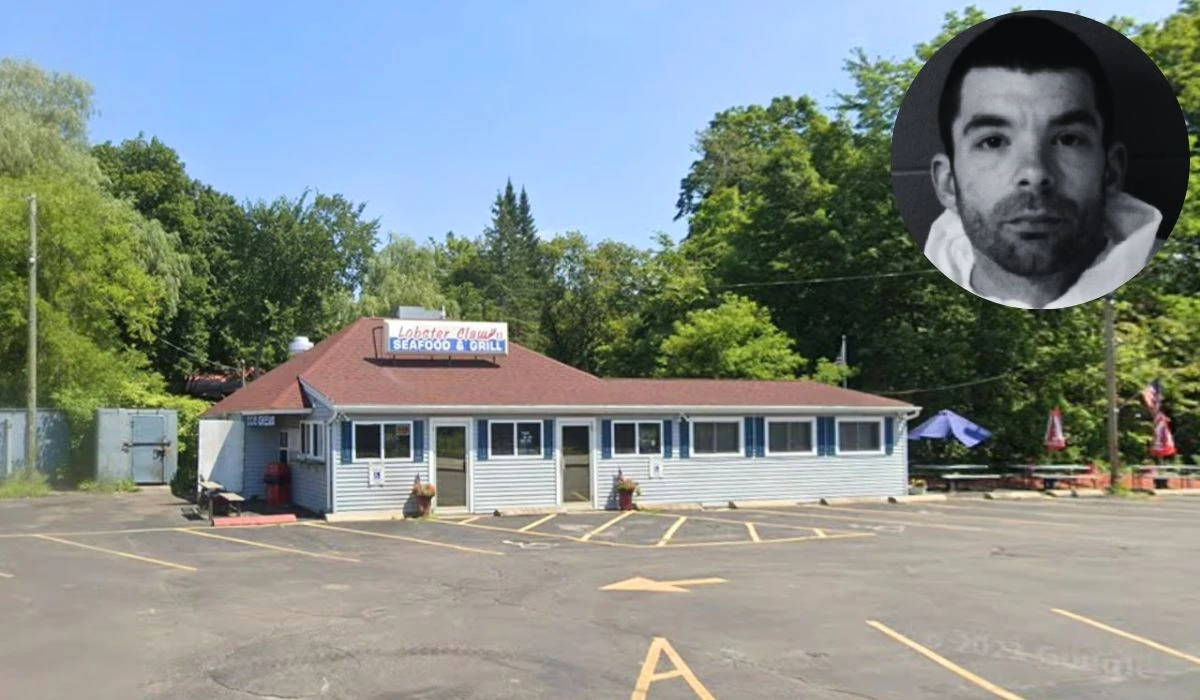 A suspect in an alleged murder in Derry on May 17 was caught in Northampton on Wednesday night following an investigation involving law officers from the seacoast.
John Kratz Obituary: Accused Nephew Arrested
The Candia man, John Kratz, accused of shooting and killing his uncle at a Derry restaurant will probably spend quite a bit of time behind bars.
A day after his uncle John Kratz, Jr, of Sandown, was shot and killed, he was charged with second-degree murder in 2000.
Around 5:45 p.m. on Wednesday, Police were called to the Lobster Claw II on the main street in Derry regarding a suspected shooting.
On Wednesday night, local police were returning from another incident when they overheard Kratz's location being discussed over the police radio, said the North Hampton officer Jum Russel.
After some while, the police officers noticed Kratz was moving. A deputy from the Rockingham County Sheriff's office found him along routes 1 and 111. John Kratz was detained on route 111.
As reported by Russel, Greenland Police Department officers collaborated with the county Sheriff's Office, North Hampton Sergeants Paul Yanakopulos, Kyle Manlow, and Officer Megan McBride in their efforts to find Kratz.
Must Read: Tory Lanez Megan Thee Stallion Shooting Trial: New Trial Request Denied
John Kratz Cause Of Death
According to a statement released jointly by Derry Police Chief George Feole and New Hampshire Attorney General John M. Forella, officers discovered John Kratz, with what appeared to be a gunshot wound.
The victim of the restaurant shooting, John Kratz Jr., was transported by Emergency Medical Service (EMS) to Elliot Hospital in Manchester. But he couldn't be saved, because of the severe injuries.
The autopsy report of John Kratz states that a gunshot wound to the head is the cause of death.
Charges Against The Suspect
According to an update from the AG's office, Kratz was charged on Thursday with second-degree murder for allegedly killing Kratz Jr., by shooting him in the head with a gun.
John Krtaz, the Victim's nephew, gave a videotaped testimony on Thursday afternoon and due to his absence from the trial entered him to a no-guilty plea. The judge mandated that the defendant remain in custody without bail.
No information regarding a potential reason for the shooting has been made public. The judge was also mandated to keep the court records related to the investigation.
John Kratz, who allegedly killed his uncle on Wednesday in Derry after stopping his car in the middle of the street and taking pictures of a nearby driveaway.
John Kratz Death: Neighbors Reaction
A neighbor from his neighborhood said that Kratz stopped his vehicle in the street with a pickup truck behind him. He didn't notice him.
They yelled at Kratz to move his vehicle, but he did not answer them, not even looked at them.
People at the Colonial-style home on Brown Road where the suspect resided declined to comment on what might have triggered the incident.
A man there claimed to be unaware of any possible causes for the demise of John Kratz Jr. According to town property records, the owner of the home he resided in was Lee L. Kratz.
As per the reports by Deputy Chief Medical Examiner Dr. Mitchell Weinberg, a gunshot wound to the head was determined to be the cause of the death.
The Attorney General's Office claimed that the murder of Kratz Jr. could be considered a homicide.
The Derry restaurant shooting suspect, John Kratz, who allegedly shot his uncle was detained without bail, although prosecutors said that he could later request a bail hearing.
The neighbors, who have been living next to the Kratz family for more than 22 years, claimed that they were surprised to hear the younger Kratz killed someone.
Also Read: Heather Armstrong Obituary: Famous Dooce Mommy Blogger Dies At 47
Shone Palmer
I've been writing about LGBTQ issues for more than a decade as a journalist and content writer. I write about things that you care about. LGBTQ+ issues and intersectional topics, such as harmful stories about gender, sexuality, and other identities on the margins of society, I also write about mental health, social justice, and other things. I identify as queer, I'm asexual, I have HIV, and I just became a parent.