Who is Payton Gendron? The Final Hearing Of The Mass Murderer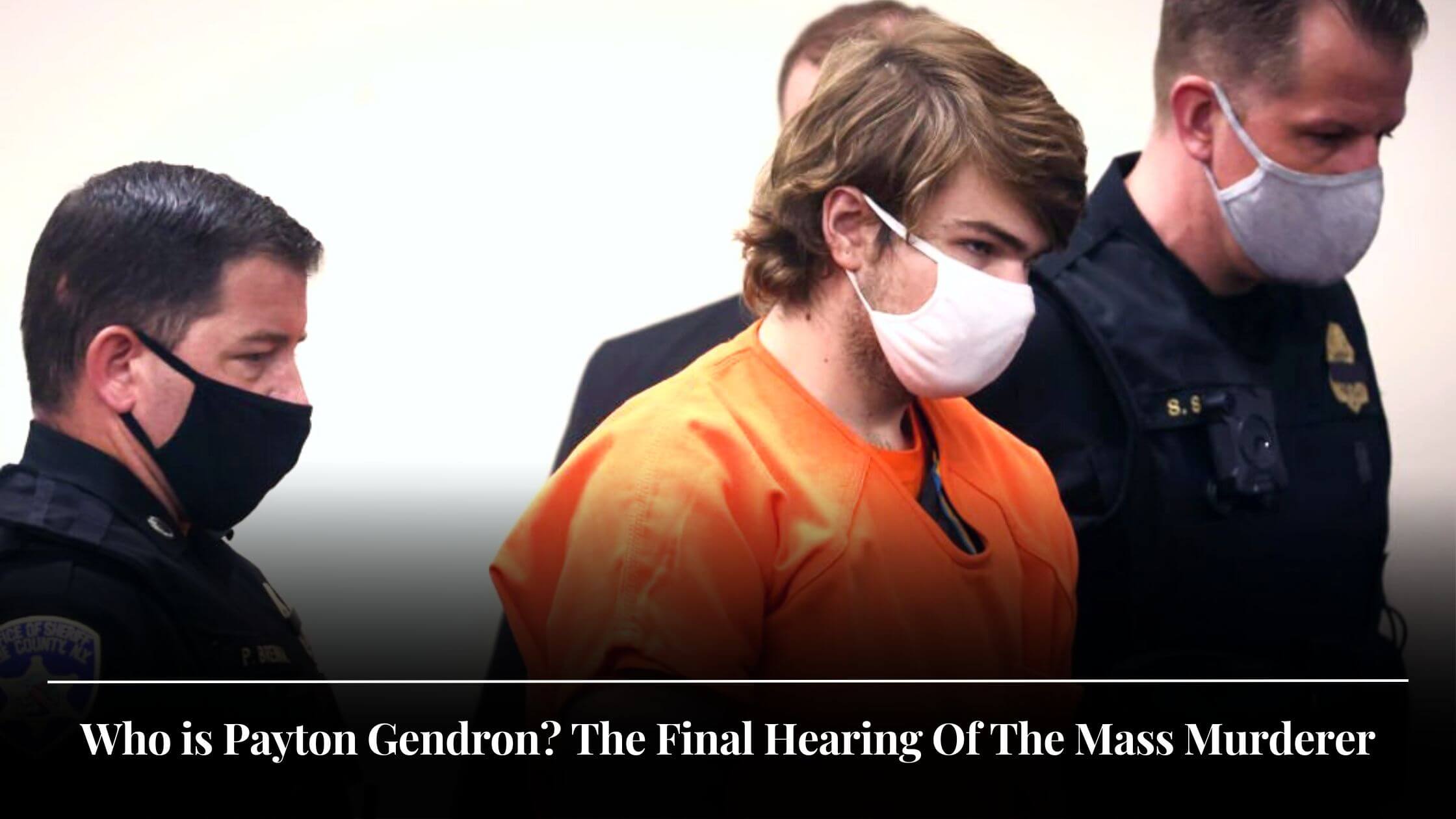 It's going to be a year after the Buffalo supermarket mass shooting. And still, May 14, 2022, remains a haunting day for the citizens of Buffalo, New York.
Payton Gendron, a 19-year-old man from Conklin, New York, was the one responsible for the death of ten along with several mutilated.
On Wednesday, February 15, Gendron was convicted of life in prison without parole. The final hearing was witnessed by the relatives of the victims who expressed the pain and rage that the 19-year-old had brought into their lives through a racial attack. 
Go through the article to know more about the young boy and how he made May 14 a dreadful day for hundreds and thousands of black people residing in Buffalo.
Who Is Payton Gendron?
Payton Gendron is a white supremacist who killed 10 Black people in Buffalo, New York, at a Tops Friendly Markets supermarket.
Gendron was 18 at the time of the massacre and was believed to have traveled around 200 miles for about three and a half hours to the supermarket that is situated 320 km from his hometown of Conklin, New York. 
Gendron was a graduate of Susquehanna Valley High School and was said to be enrolled at SUNY Broome Community College in Binghamton for an engineering science program.
According to the reports from his neighbors, his parents are civil engineers and while growing up he also wished to be one just like them.
In an interview, his classmates spoke that he was a quiet person who rarely attends in-person classes.  They even stated that he had idiosyncratic behavior.   
While investigating more about the murderer, it was got to know from one of his teachers that while asked about his future plans, he replied that he wanted to murder and commit suicide.
After this, the teacher said that he was referred to a hospital for his mental health and counseling. Although he went for an appointment, he was released after a day and a half.
What Was The Punishment Given To Gendron For His Monstrous Act After The Hearing On Wednesday?
After the hearing, Gendron was sentenced to life in prison by the county court judge Susan Eagan. She even imposed the penalty without parole stating that the murderer doesn't deserve any mercy or a second chance in his life for a hideous act carried out at a very young age.
Before getting sentenced, the murderer apologized to the families of the victims of a racially motivated hate crime that occurred at a grocery store in a predominantly Black area of Buffalo.
The victim pleaded that he is very sorry for all the pain that he has forced the victims and their loved ones to suffer through.
Discover More? Who Is Brianna Ghey? The Fatal Stabbing Of A Trans Teenager Investigated
He said sorry for taking the lives of many and stated that he couldn't express his regret in taking such a decision as taking up lives. He admitted that he did a terrible thing that day and killed many only because they were Black.
Gendron said that his rage towards the community was from what he read online and he acted out of hate.
As he is aware of his acts that he can't take back he doesn't want anyone else to get inspired by him or what he has committed. 
Why Is Gendron Not Given The Death Penalty?
The federal grand jury has charged Gendron with 27 charges involving weapons and spreading hate crimes.
His act has resulted in ten fatalities and in November the murderer pleaded not guilty to these charges.
The Officials from the Department of Justice asked for either a maximum penalty of life imprisonment or the death penalty.
But since New York State doesn't operate capital punishment, Erie County Court Judge Susan Eagan charged him with the mandatory sentence of life in prison without any chances of parole.