Jana Kramer Reveals Her 'Mystery International Boyfriend' To The World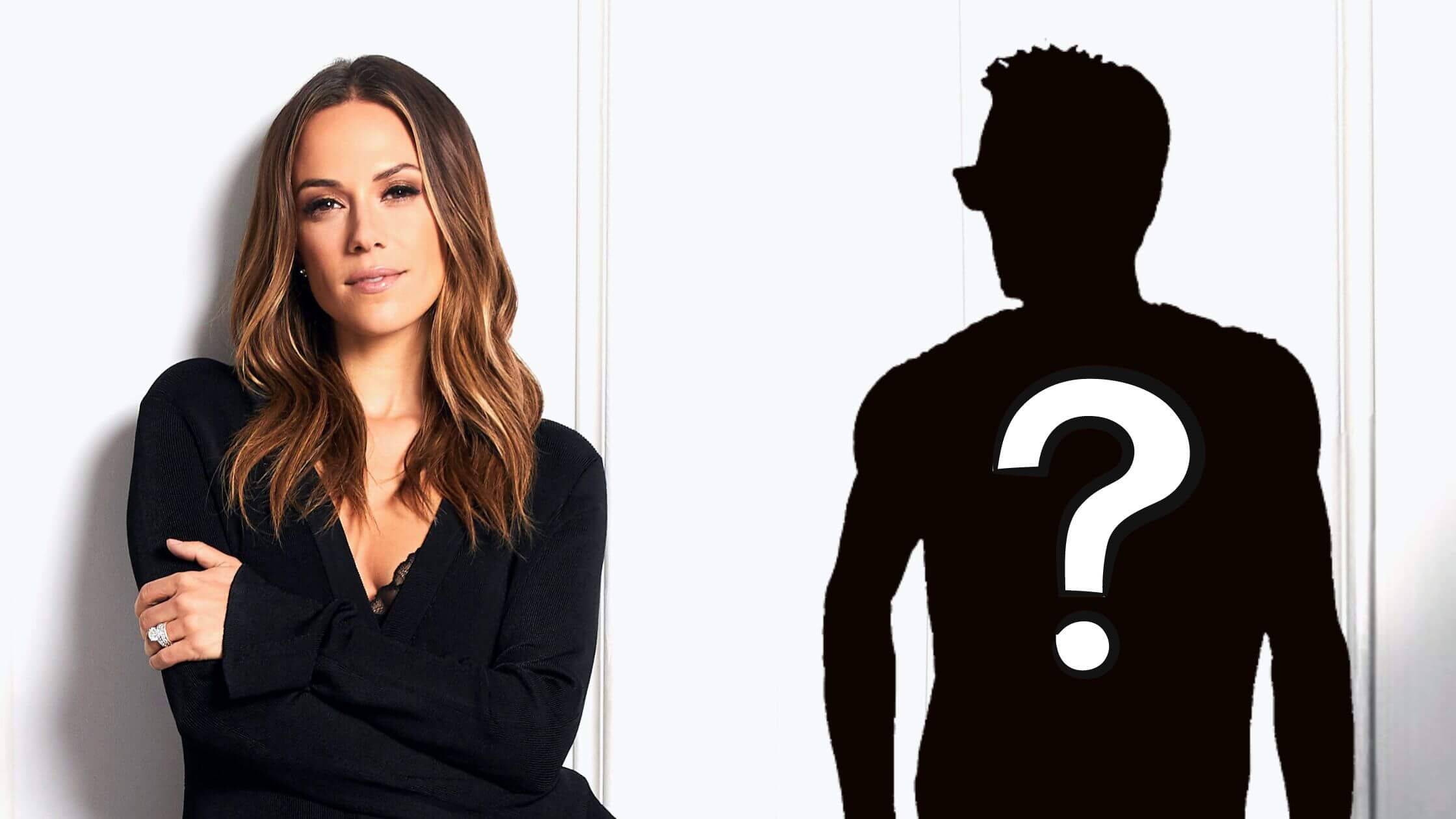 The 'Approaching Midnight' actress and American singer Jana Kramer had some surprises cooking up behind the screen which she later revealed to the world through her Instagram post recently.
Earlier last weekend, the "I Got the Boy" singer took to Instagram to reveal her mystery "international boyfriend" that she hinted at earlier.
She posted the pic of the duo cuddling while trying to capture a pic together and it was revealed that the new boyfriend was no one else than the Scottish former professional footballer and Norwich City Football Club coach Allan Russell.
Although the actress has hinted at her international love story, fans were really surprised to see the new couple.
Unveiling The Identity
With the Instagram post, Kramer unveiled the identity of the new man whom she has kept under wraps for a while. It was on Sunday, she shared a photo of the couple spending their weekend together.
The picture was so lovely and portrayed the new boyfriend wrapping his arms around her and smiling directly at the camera as the duo tried to capture the moment.
The 'Dancing with the Stars' alum captioned the picture, "Back where it all started… Also, this is so us…trying to take a photo," with a laughing emoji. The picture was tagged to be taken in Downtown Nashville.
As the photo went viral, fans along with the celebrity couple's colleagues and friends started showering their love for the greatest reveal through comments and likes.
On January 9, 2023, Kramer disclosed that she is in a new relationship through her 'Whine Down with Jana Kramer' podcast.
She expressed that she has some exciting news to share with the listeners and her fans and just mentioned that her latest relationship is with an international person whom she at the moment doesn't want to reveal.
The Grey's Anatomy actress mentioned that since she had gone through and experienced many stressful relationships in the past, and is not sure whether he is her forever person.
Although she was hurt a lot, she opened up that rather than pushing away the love, she is going to embrace all those experiences and go forward with the newfound love.
And in case, if it doesn't work for them she said that she'll learn another lesson just like that in past relationships. Also, she said that she had fun throughout life from her lessons.
Her Numerous Unsuccessful Relationships
As mentioned above, Kramer has numerous unsuccessful relationships among which some of them ended in marriage and divorce.
Prior to her relationship with Russell, the country singer in January 2022 has confirmed publicly her affair with a fitness trainer and Navy veteran, Ian Schinelli. But unfortunately, it didn't last much and ended in April 2022 after a year of dating.
While speaking about her current love connection, the Heart of the Country actress disclosed that the duo met through a dating app.
She even opened up that initially, she was doubtful about whether or not to date someone from another country since Russell is a resident of the United Kingdom as his soccer team is England based.
Also, currently, she is a mom of two kids that she had with her ex-husband, Mike Caussin, a former American football tight end. And because of this, she wasn't very sure about dating someone now and finally ended up thinking that just some conversation with him won't hurt much.
Discover More: Is Pedro Pascal Married Or Dating Someone? Latest Updates On His Relationship Status
But when it started things went just the opposite of what she thought. As luck would have it, she is here with him as her new international boyfriend.
The Approaching Midnight actress initially got married in 2004 to Michael Gambino which only lasted for a few months. It was said that the actress suffered brutal domestic abuse from the marriage and he was charged with an attempt to murder as they got divorced.
Thereupon, she got engaged to actor Johnathon Schaech in 2009 and married him in 2010. But months later, this relationship also ended in separation and got divorced in 2011.
Hereafter she had numerous other boyfriends including country music singer Brantley Gilbert, former Chicago Bears quarterback, Jay Cutler, and fitness trainer and Navy veteran, Ian Schinelli.
Just as the actress said, let's just hope that her new relationship with Russell works well and we could hear good news from the love birds any time soon. Until then, let's just wait for it.
Shone Palmer
I've been writing about LGBTQ issues for more than a decade as a journalist and content writer. I write about things that you care about. LGBTQ+ issues and intersectional topics, such as harmful stories about gender, sexuality, and other identities on the margins of society, I also write about mental health, social justice, and other things. I identify as queer, I'm asexual, I have HIV, and I just became a parent.