Who Is Tim Leissner? All About Kimora Lee Simmons Ex-Husband
Tim Leissner, the ex-husband of American model Kimora Lee Simmons, disclosed that he used to contact her over email for years while pretending to be his first wife in an effort to persuade Simmons that their first marriage was over.
Leissner confessed in court on March 8 during the fraud trial of his former Goldman Sachs coworker. At Roger Ng's practice, he admitted that he used an email account belonging to his previous wife, Judy Chan, to appear divorced to marry Kimora Lee Simmons.
Leissner was sentenced to prison in 2018 after entering a guilty plea to taking part in the 1 MDB corruption affair.
You might be wondering who Tim Leissner is, right? Let's have a detailed look into Tim Leissner's life to find out who he is.
Who Is Tim Leissner?
Tim Leissner, a German-born investment banker, was a former managing director at Goldman Sachs and the head of the bank's Southeast Asia branch. He was born on October 31, 1971, and is going to be 52 this month.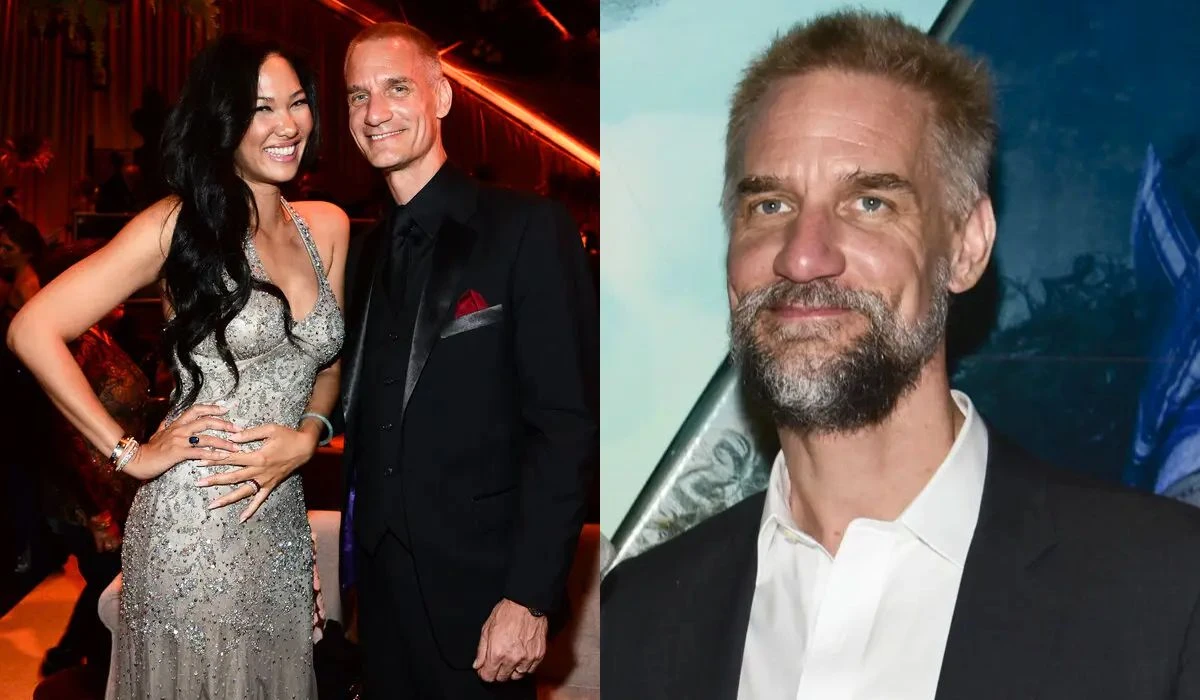 Leissner was part of the planning of one of the greatest financial scams in history, the 1Malaysia Development Berhad scandal, in which billions of dollars were stolen. He was detained for this scam in June 2018.
Leissner entered a guilty plea to accusations that he personally stole $200 million from the Malaysian sovereign wealth fund and violated the Foreign Corrupt Practices Act (FCPA) by paying bribes to dishonest Malaysian and Emirati employees to get business for Goldman Sachs.
The Securities and Exchange Commission imposed $43 million in penalties and a lifetime ban on Tim Leissner.
Must Read: Who Is Hamish Harding? The British Billionaire Adventurer Went Missing On Titanic Submarine
Tim Leisner Impersonating Ex-wife Judy Chan
By pretending to be Judy Chan, his ex-wife, Tim Leissner courted Simmons for years before marrying her.
Model and television star Simmons was so duped by the fraud that she even invited the sender of the emails on vacation with her, whom she mistakenly thought was wine heiress Chan.
Tim Leissner 'faked' divorce to wed Kimora Lee Simmons https://t.co/lBx2dhyXPt

— Berry (@SimplyBerry) June 19, 2023
The email exchanges revealed that he consistently turned down Simmons' invites for Chan and her kids to travel to Paris, Austria, and a private island in the Caribbean with the former model and her family. He even mentioned a car accident as the reason they couldn't travel in one email.
Leissner reportedly admitted to fabricating two divorces in the past during his testimony in court last month, in addition to pretending to be his wife to draw in another prospective wife.
He said that he photoshopped the documents of divorce before testifying in court in February 2022 that he was still married when he got married to Chan in 2000.
Leisser asserted Chan was aware of his conduct at the time, not Simmons. He said that Chan was upset by it and refused to transfer $900,000 to his account so he could make a down payment on a new house for him and Simmons in Los Angeles.
Tim Leissner And Kimora Lee: Relationship & Children
Tim Leissner met Simmons during a journey from Hong Kong to Kuala Lumpur in business class. Simmons was married to the hip-hop billionaire Russel Simmons.
Around this time, Leissner ended his relationship with Chan. The couple, Leissner and Simmons, exchanged vows in 2013 and welcomed their son, Wolfe, in 2015. They adopted Gary in January 2020.
Leissner continued impersonating Chan for more than one year and tried to keep a good relationship between Chan and Simmons.
Tim Leissner has been using the email for years and has used it in many other fraudulent activities. His confessions came after a few days he was charged with two bigamy in February. The claims against him appear to be backed up by his most recent testimony from March 8.
Also Read: Who Is Mark Cuban? Age, Bio, Career, Net Worth, Wife, Family, And More
Shone Palmer
I've been writing about LGBTQ issues for more than a decade as a journalist and content writer. I write about things that you care about. LGBTQ+ issues and intersectional topics, such as harmful stories about gender, sexuality, and other identities on the margins of society, I also write about mental health, social justice, and other things. I identify as queer, I'm asexual, I have HIV, and I just became a parent.