Who Was Big Pokey? Age, Bio, Career, Net Worth, Cause Of Death, Wife, Family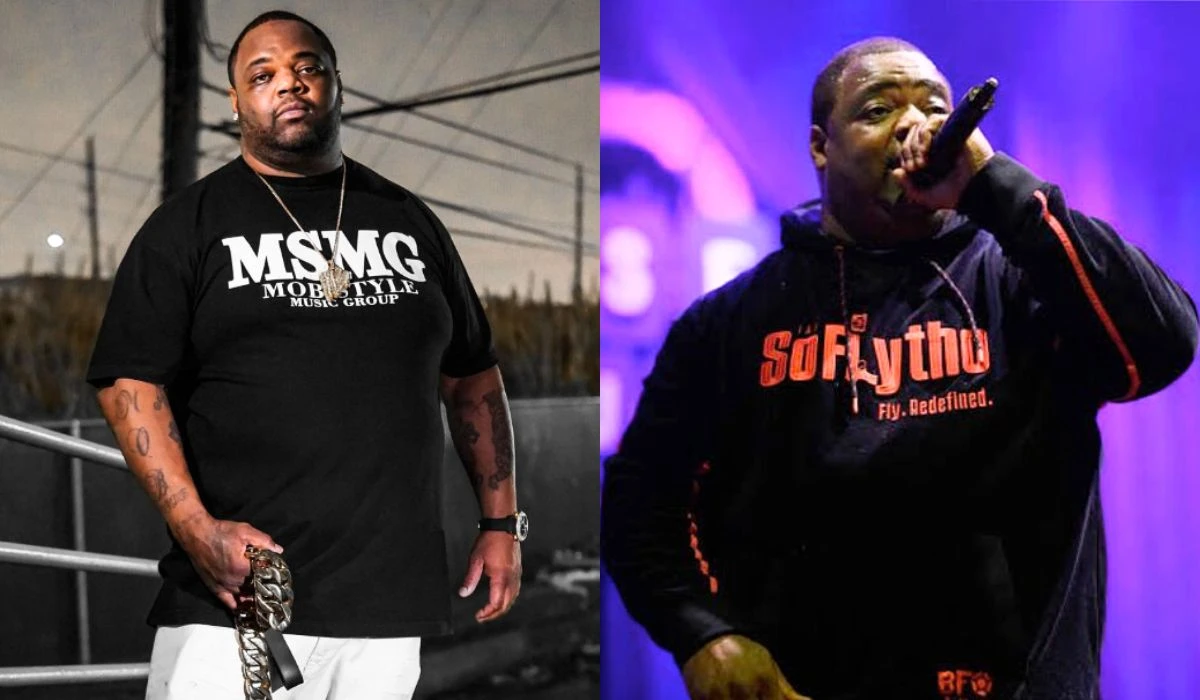 Big Pokey, a rapper from Houston who had collapsed after a concert, passed away on Sunday. According to reports, the artist, whose real name was Milton Powel, was playing on Saturday night at a bar in Beaumont, Texas. The 48-year-old collapsed and was taken urgently to a hospital.
He contributed substantially to creating and accepting chopped and screwed music, a significant hip-hop subgenre.
Big Pokey was also known for being a founding member of Screwed Up Click, a group of musicians connected to DJ Screw. Do you want to know more about the Big pokey? Here's everything about the late rapper.
Big Pokey: Bio
Milton Powell, commonly known by the stage name Big Pokey, was one of the prominent rappers in America.
Big Pokey, the rapper from Houston, was born on November 9, 1974. He had been active in the American music industry since 1995.
The untimely demise of the singer is still not accepted by his fans and followers. The news of his passing shocked and saddened many of his fans and supporters.
On social media, he received a lot of notes and condolences from his admirers, friends, and followers.
Must Read: Who Is Tim Leissner? All About Kimora Lee Simmons Ex-Husband
Big Pokey Age
Big Pokey was born in 1974, which makes him 48 years old at the time of his death. He began his musical journey in this American industry when he was 25 years old, shortly after he discovered his passion for music.
Career
Early in the 1990s, when he began working with Houston producer DJ Screw, his musical career got underway.
They collaborated on several songs that included DJ Screw's well-known mixtapes, building a devoted fan base and leaving a lasting impression on the chopped-and-screwed hip-hop scene.
On DJ Screw's ground-breaking mixtape June 7th Freestyle which later became a pivotal record in the history of the genre, they worked together on one of their most significant projects.
His first studio album, Hardest Pit in the Litter was released at the start of 1999. Pocky made a comeback the following year with D-Game 2000, which featured several of his Houston pals as guests.
He collaborated with the Wreckshop Wolfpack on That Collabo in 2001, and in 2002, he released Da Sky's Da Limit, his second solo album.
In the 2004 premiere of the HBO series Entourage, a section of Pokey's song Who Dat Talkin Down was played.
Big Pokey Cause of Death
Big Pokey tragically passed away on June 18, 2023, while performing live at a bar in Beaumont, Texas. The sudden demise shocked both his passionate fan base and the music industry.
Emergency medical services were called when he collapsed, and concerned bystanders went to his help right away. The cause of the sudden death of Big Pokey is still unknown.
Big Pokey Family And Wife
Information on Big Pokey's family is currently unknown. However, it is rumored that his parents, who raised him, supported him in pursuing any career path he was passionate about.
Pokey was interested in sports as a child, which made it difficult for him to concentrate on his studies. Powell started treating his music career seriously after graduating from college and decided to pursue a career as a professional rapper.
Big Pokey rarely talked about his personal life, thus he might have been married, but for now, nothing is known about his wife or children.
Big Pokey Net Worth
The well-known rapper from Houston, Big Pokey, who passed away recently is supposed to have an estimated net worth of more than $1 million during his death. The majority of his wealth comes from his concerts, collaborations, and record sales.
Also Read: Who Is Hamish Harding? The British Billionaire Adventurer Went Missing On Titanic Submarine
Shone Palmer
I've been writing about LGBTQ issues for more than a decade as a journalist and content writer. I write about things that you care about. LGBTQ+ issues and intersectional topics, such as harmful stories about gender, sexuality, and other identities on the margins of society, I also write about mental health, social justice, and other things. I identify as queer, I'm asexual, I have HIV, and I just became a parent.