RHONY Season 14: Who Is Erin Dana Lichy?
The Real Housewives of New York City (RHONY) cast has long been praised for being interesting and diverse. Fans anxiously anticipate the introduction of new faces and charismatic personalities with each new season. Erin Dana Lichy, Bravo's real estate guru, has been making headlines in Season 14. Erin brings her experience and a practical outlook to the world of wealthy homes and the glamour of reality TV as she joins the RHONY ensemble.
Who is Erin Dana Lichy?
Successful businesswoman, high-end real estate agent, and fashion designer Erin Dana Lichy. Her immersion in business and design has given her a distinctive perspective in the ruthless arena of opulent properties.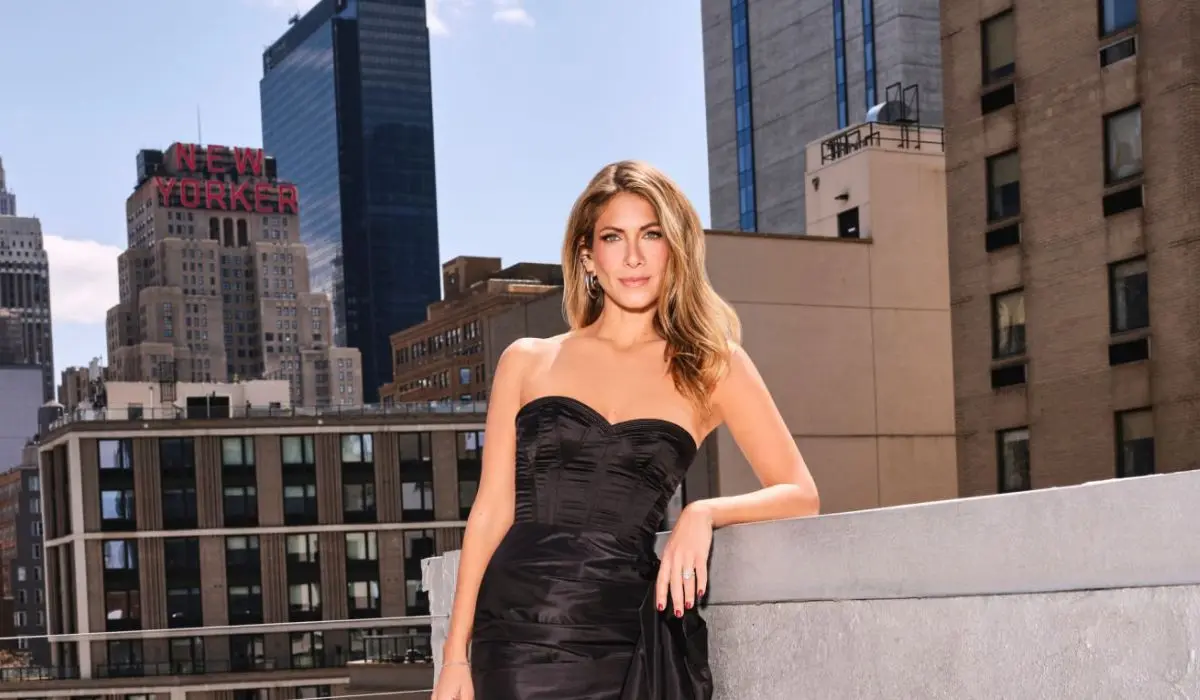 Erin forged her reputation by collaborating with the crème de la crème of clients in the real estate market of New York City before taking center stage in unscripted television. She has triumphed in her profession, propelled by her fervent ardor for interior design and her astute comprehension of her clients' necessities.
Erin Dana Lichy is a new face on RHONY, and her tale promises to be full of drama, glitz, and distinct beauty. Erin has, however, managed to stay grounded and focused on what matters most to her despite the craziness of reality TV. Family and her passion for design are the two key things she credits for helping her stay grounded.
Also Check: Are Shakira And Jimmy Butler Dating? Find Out If Love Is In The Air!
Erin Dana Lichy Personal Life
In Erin's life, family is crucial and acts as a rock amid celebrity and money. She cherishes her marriage and family, relying on them to anchor her. Erin comprehends the demanding nature of the entertainment industry and attributes her ability to remain grounded and fixated on what truly matters to her affectionate and supportive family.
Another thing that comforts Erin and keeps her grounded is her passion for design. Her love for designing beautiful settings extends beyond her career and personal life.
Erin finds happiness and purpose in the creative process, whether renovating her house or working on a multimillion-dollar property. She feels that to stay peaceful and in balance, it is essential to surround yourself with beauty and find solace in design.
Erin Dana Lichy attributes her success navigating the obstacles of reality TV to her strong work ethic and perseverance, in addition to her family and love of design.
She appreciates the value of perseverance and the significance of remaining true to oneself because she is an entrepreneur. Erin's success on and off the small screen has surely been influenced by her dedication to her customers, art, and personal development.
On RHONY Season 14, Erin Dana Lichy has already become a fan favourite thanks to her cool manner and tremendous talent. Her ability to balance the rigors of a fast-paced real estate job with the turmoil that comes with being a member of the Housewives franchise captivates viewers.
The public has grown fond of Erin because of her sincerity and down-to-earth demeanor, and many are interested in how her story develops over the season.
Erin Dana Lichy will inspire others as she makes her mark on RHONY with her dedication to her family, love of design, and unrelenting work ethic. It serves as a reminder that fame and success may be matched with a strong sense of purpose thanks to her ability to stay grounded in reality TV's chaos.
Conclusion
Finally, adding Erin Dana Lichy to RHONY Season 14 has given the program a much-needed breath of fresh air. She adds an interesting dimension to the cast with her luxury real estate knowledge and down-to-earth demeanor. Erin's dedication to her family, her passion for design, and her will to be true to herself will undoubtedly set her apart from the other Housewives as viewers follow her journey.
More: Who Is Taylor Swift 'Back To December' About? Story Behind Revealed!
Shone Palmer
I've been writing about LGBTQ issues for more than a decade as a journalist and content writer. I write about things that you care about. LGBTQ+ issues and intersectional topics, such as harmful stories about gender, sexuality, and other identities on the margins of society, I also write about mental health, social justice, and other things. I identify as queer, I'm asexual, I have HIV, and I just became a parent.