Who Is Phil Dowdell? About Alabama Shooting Victim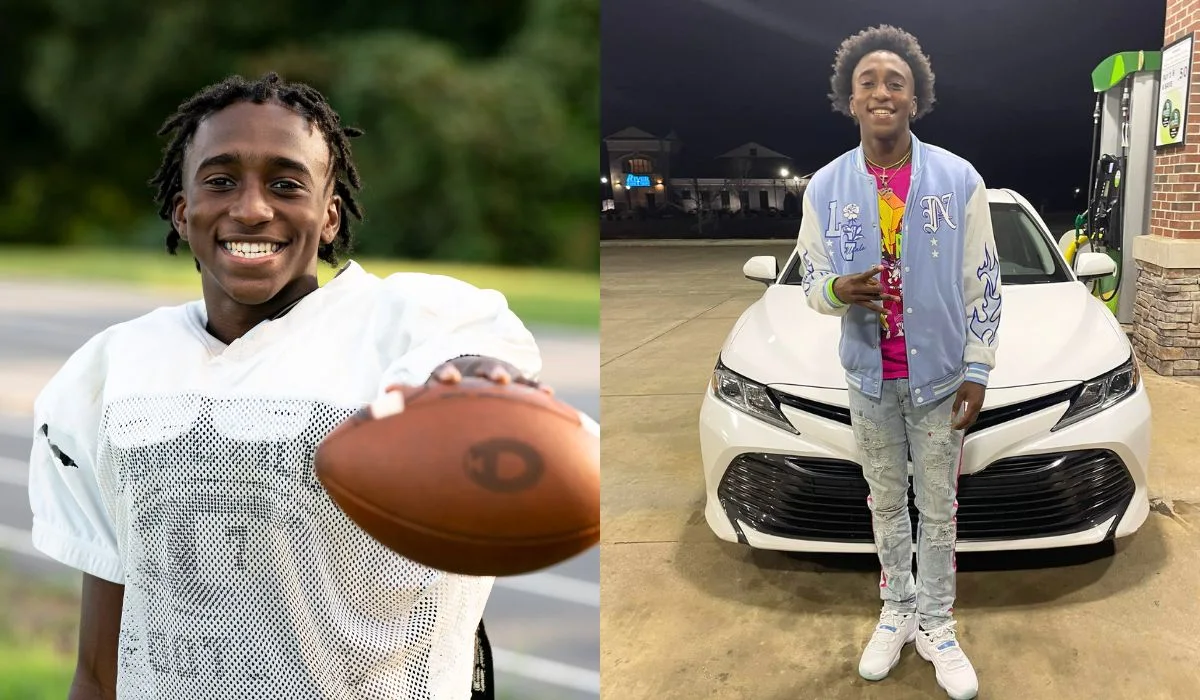 In a mass shooting that took place on Saturday night in Dadeville, Alabama, an Alabama high school football player named Phil Dowdell was among those who were slain, according to his grandmother, who verified the news on Sunday.
Phil Dowdell had previously committed to play college football at FCS powerhouse Jacksonville State. A shooting occurred inside a dance studio where Dowdell and other individuals were celebrating his sister's 16th birthday.
The shooting claimed the lives of four people, including Dowdell, who was one of those killed.
Who Is Phil Dowdell?
Philstavious "Phil" Dowdell, One of the four people that passed away was a senior at Dadeville High School who went by the name Phil Dowdell.
According to his high school track and football coach, Roger McDowell, he was an outstanding wide receiver for the football team and also participated in track.
According to what McDowell shared, Phil Dowdell had already made up his mind to attend Jacksonville State University on a football scholarship.
The head football coach at Jacksonville State University, Rich Rodriguez, said in a tweet that the deceased individual "was a great young man with a bright future."
"Both my staff and I are completely devastated by this news, and we pray that everyone will rally around his family during this trying time."
"He had one goal to get to the NFL and take care of his mom," said Phil, who was known for his modesty and infectious smile.
McDowell stated that he was also acquainted with a teenage girl who was one of the victims of the incident. According to him, she was a senior at the school and served as the manager of the football and track teams.
Must Read: Louisville Shooting Victims: 5 Killed And 8 Injured In Louisville Bank Shooting
Alabama Mass Shooting – What Happened Actually?
On Saturday evening, the incident occurred at approximately 10:30 p.m. local time. In the course of the incident, "as many as 20" persons were hurt.
The authorities are looking into the event, but they haven't made any statements about who the shooter was.
The Montgomery Advertiser reports that there were 28 persons injured, several of whom are currently in severe condition at local hospitals.
Ben Hayes, the pastor of Dadeville First Baptist Church, stated that the celebration was for Phil Dowdell's younger sister Alexis, who was turning 16 at the time.
It took place in a dance studio in the downtown area of Dadeville, which is a town with a population of around 3,000 and is located about 45 miles northeast of Montgomery. Gunfire broke out around 10:30 p.m. central time.
Raymond C. Porter, the superintendent of schools in Tallapoosa County, announced that beginning on Monday, pupils in those schools will have access to counseling services.
The White House has stated that Vice President Joe Biden has been briefed on the shooting and that they are actively watching the situation. They have also stated that they have been in contact with local politicians and law enforcement to offer their support.
Also Read: Who Was William Kinney? All About Nashville Shooting Victim
Shone Palmer
I've been writing about LGBTQ issues for more than a decade as a journalist and content writer. I write about things that you care about. LGBTQ+ issues and intersectional topics, such as harmful stories about gender, sexuality, and other identities on the margins of society, I also write about mental health, social justice, and other things. I identify as queer, I'm asexual, I have HIV, and I just became a parent.