Who Is Erick Aguirre? Texas Man Accused Of Fatally Shooting A Fake Valet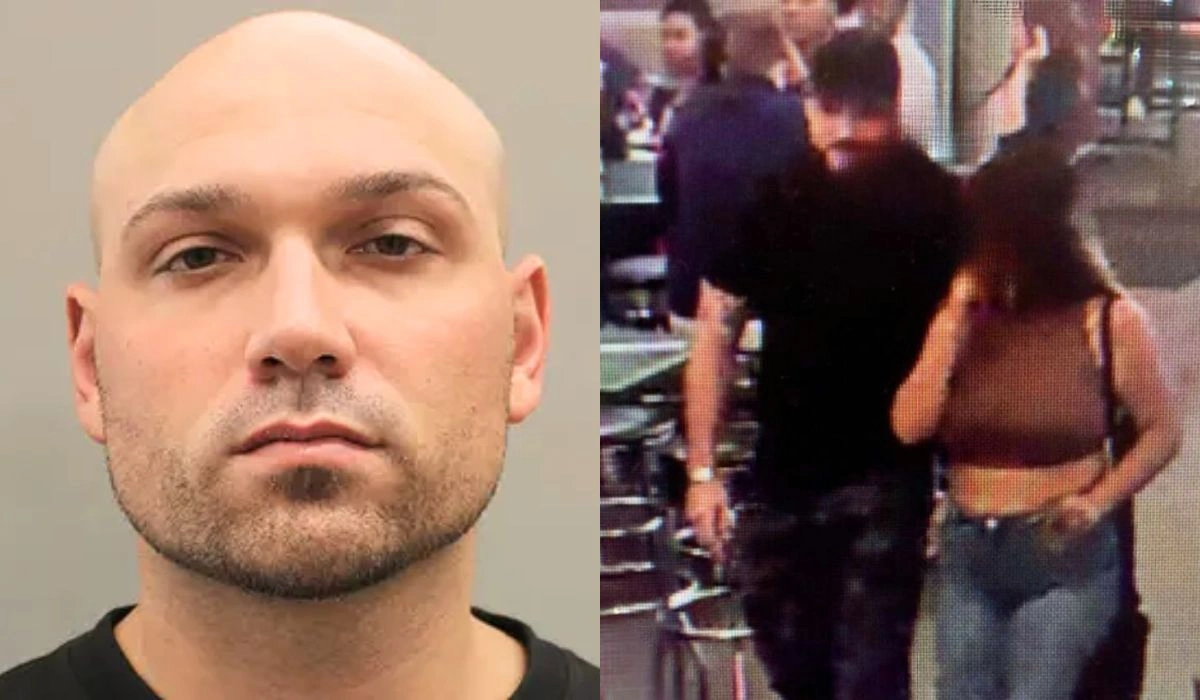 Erick Aguirre is a Houston Native who lives near Corpus Christi, which is located southwest of Houston, and has become a national sensation after he was arrested on a suspected shooting case.
Erick Aguirre has been charged with murder after he gunned down a man who scammed Erick and his girlfriend, over parking charges, while impersonating a restaurant valet.
Who Is The Fake Valet Killed By Erick Aguirre?
A 49-year-old man named, Nix has been shot dead by Erick Aguirre, after charging $40 to park Erick and his date's car while impersonating a valet Attendant at Lamar Street and Saint Emanual Steer near the restaurant they picked out for the date.
The incident occurred when the couple parked each of their cars separately on Lamar Street and Saint Emanual Street, as they were heading for a nice cozy restaurant.
While they were parking their vehicles, Erick Aguirre and his girlfriend were approached by Nix, who claimed to be a valet and charged over $20 for each car.
Nix insisted that their money would be reimbursed on their return if they presented a receipt from their meal.
The couple went over the trouble of withdrawing money from a nearby store when they were already late for dinner.
As they entered the Rodeo Goat, a hamburger restaurant east of downtown Houston, an employee in the restaurant informed the couple that the man outside the restaurant was not a valet from the restaurant.
Must Read: Who Is Robert Louis Singletary: Man Accused Of Shooting Neighbor Kid And Her Parents
Erick Aguirre Fatally Shooting The Victim: An Overview
According to court documents; the waiter told the couple that he was impersonating a valet and scamming them for parking.
Upon realizing this, Erick Aguirre sprinted, while Jacob Ray an employee who works at a smoke shop down the street, and other employees of the nearby restaurant witnessed Aguirre running to his car and pulling out his car and chased Nix until they were diminished from their view, only to heard a gunshot after a short while.
Then the nearby witnesses saw Erick Aguirre casually walking back to the car with the gun and returning to the restaurant as if nothing happened.
Nix was declared dead after he was found unresponsive with a gunshot in his upper back, on the side of Chartres Street. 
Aguirre returned to his date Ms. Castillo and claimed that "everything was fine" and clarified that he scared off Nix for scamming them.
Erick Aguirre Girlfriend Confession
According to reports, Ms. Castillo was not aware of the incident as she did not hear or saw what Erick Aguirre was doing after he ran off the restaurant. However, the couple left the restaurant to someplace as he looked uncomfortable.
Ms. Castillo only realized what happened on a tragic evening only the next day when Houston police publicized the pictures of the couple and revealed that the couple was wanted for questioning in the shooting incident.
In Meantime, Ms. Castillo was shocked to learn the truth of the night and was devastated to learn about the death of the valet who was impersonating, said her lawyer, Mr. Rick DeToto.
She immediately surrendered herself and willingly interviewed the police. According to her lawyer, "She wanted to do the right thing. She wanted to make sure that she came forward and told the police what she know."
When she confessed to the whole event, officers believed that she had no role in the fatal shooting and they immediately released her with no charges being filed. Both the defendant and her lawyer were relieved after the sudden tragic incident.
However, Erick Aguirre was arrested in the Corpus Christi area after an arrest warrant was issued on April 15.
The accused was taken to Harris County, where he was charged with murder and kept in jail. The court has scheduled 27 June for the hearing of Mr. Aguirre.
The evidence strike against Mr. Aguirre, as no law allows any citizen to shoot anyone over any incident. The penal code in Texas alleges that nobody can use deadly force to resolve any dispute.
If convicted Erick Aguirre could face several years in prison. Until the hearing, nothing can be concluded.
Also Read: Who Is Anthony Flores? Couple Accused Of Defrauding Malibu Physician Out Of $2.7 Million