Who Is Jakobie Timblin? Man Accused And Charged For Stolen Military Valor Case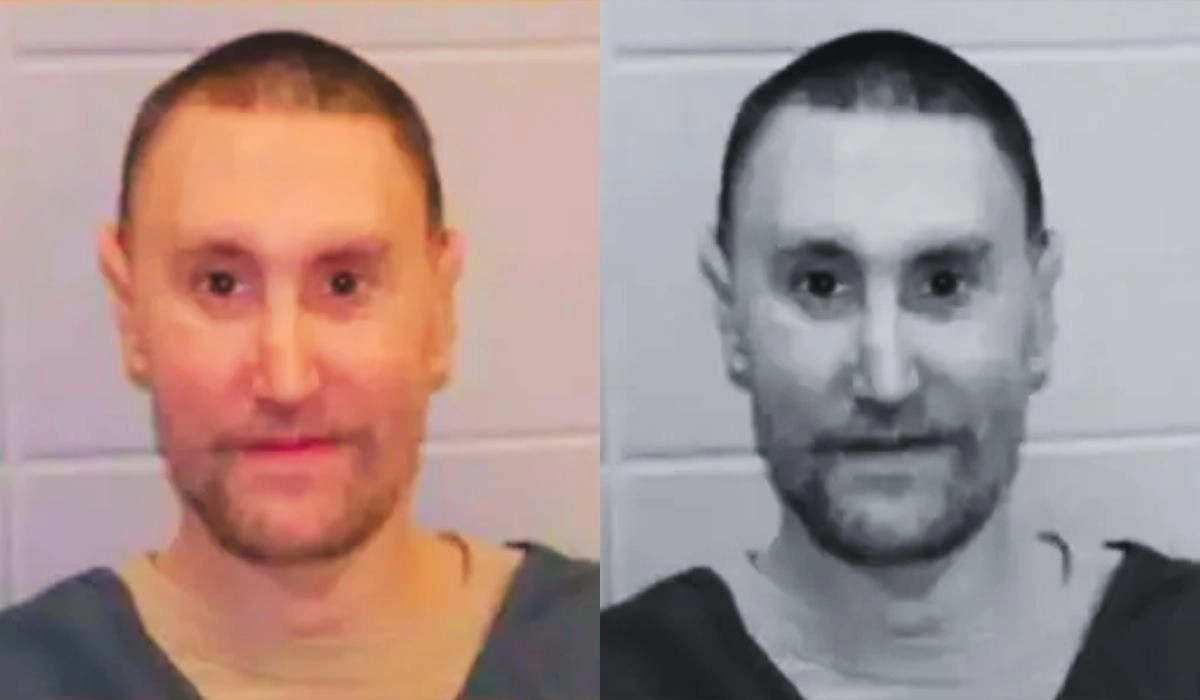 According to the Washington County Sheriff's office, Jakobie Timblin, a man from Richland Center has been charged in a case involving stolen military valor after allegedly posing as a Marine and taking thousands of dollars.
He claimed to his girlfriend that he had been deployed five times. He purchased a false uniform and medals online, but in reality, he was imprisoned while on deployment.
Providing false information about military service with the purpose of committing a crime and theft by false representation were the charges brought against 34-year-old Jakobie Timblin. Last month, Timblin was charged with two felonies in Washington County Circuit Court.
Who Is Jakobie Timblin?
Jakobie Timblin is the Richland Center man charged with two felonies last month after allegedly taking part in a case of stolen military valor that the Washington County Sheriff's Office was looking into. He was accused of stealing by false representation and making false claims about his military service with the intent to commit a crime.
Jakobie Timblin reportedly began communicating with the victim online in 2015. Someone impersonating Timblin contacted the victim in 2016 and requested that she write to Timblin while he was serving as a member of the US Marine overseas.
The victim wrote letters to Timblin for several years. They started dating in 2019 after their initial in-personal meeting. The victim received a call from someone impersonating the Timblin captain once more in 2019.
He requested a loan that would be paid back by the Department of Defense and explained that he was working on assembling a gift for Jakobie Timblin in honor of the brave service he had done abroad. Thus the victim signed and gave a cheque of $5,000.
Timblin shared several stories about his military career and his battles throughout the relationship. He states that he had served five deployments, including one in Iraq and four in Afghanistan.
Timblin told the victim's stepmother that he had just come to know about his mother's demise when he returned from duty and that he asked for money to assist with the planning of the inheritance.
A military man of honor like himself being harassed by a debt collector infuriated him, Timblin claimed. At last, the victim's stepmom gave him a $6,500 cheque with the promise that he would pay it back, which he never did.
Must Read: Who Is Erick Aguirre? Texas Man Accused Of Fatally Shooting A Fake Valet
Jakobie Timblin Impersonation: Truths Unfolded
The victim's stepmother then looked up Timblin's mother's death notice and discovered that she only had one son, a man named Jacob Elliot. She discovered that Elliot was serving an extended sentence for an armed robbery from 2014 and confirmed that Elliot was the person they knew as Timblin using a Department of Corrections photo.
At this point, they informed the Washington County Sheriff's Office of the incident.
When a picture of Timblin wearing the outfit was given to a department sergeant who is also a Marine veteran, he noticed irregularities in the placement of the patches and medals right away. They then collaborated with the Marines to confirm that Timblin had never been a member of the military.
The inquiry revealed that Elliot changed his name to Jakobie Timblin well after meeting the victim and after getting the uniform and medals from an online store.
Timblin was a prisoner in the Wisconsin State Prison system during the several years that the victims believed he was serving our country in the military overseas. They started formally dating soon after he was released from prison in late 2018.
Timblin was supposed to be back in Washington County Circuit Court on May 25 for a plea/sentence hearing.
Also Read: Who Is Anthony Flores? Couple Accused Of Defrauding Malibu Physician Out Of $2.7 Million
Shone Palmer
I've been writing about LGBTQ issues for more than a decade as a journalist and content writer. I write about things that you care about. LGBTQ+ issues and intersectional topics, such as harmful stories about gender, sexuality, and other identities on the margins of society, I also write about mental health, social justice, and other things. I identify as queer, I'm asexual, I have HIV, and I just became a parent.