Who Was Lauren Heike? Phoenix Woman Killed While Morning Walk
In connection with the death of an Arizona lady who was viciously attacked from behind while she was hiking, police have arrested a suspect in his early 20s. Read more about the tragic incident. Scroll down to get more details. 
Who Was Lauren Heike?
Lauren Heike was a 29-year-old esthetician who had just relocated from Washington to the Phoenix region. She was murdered by an attacker between 10 and 11 a.m. on Friday as she was reportedly alone on the Reach 11 path close to the house.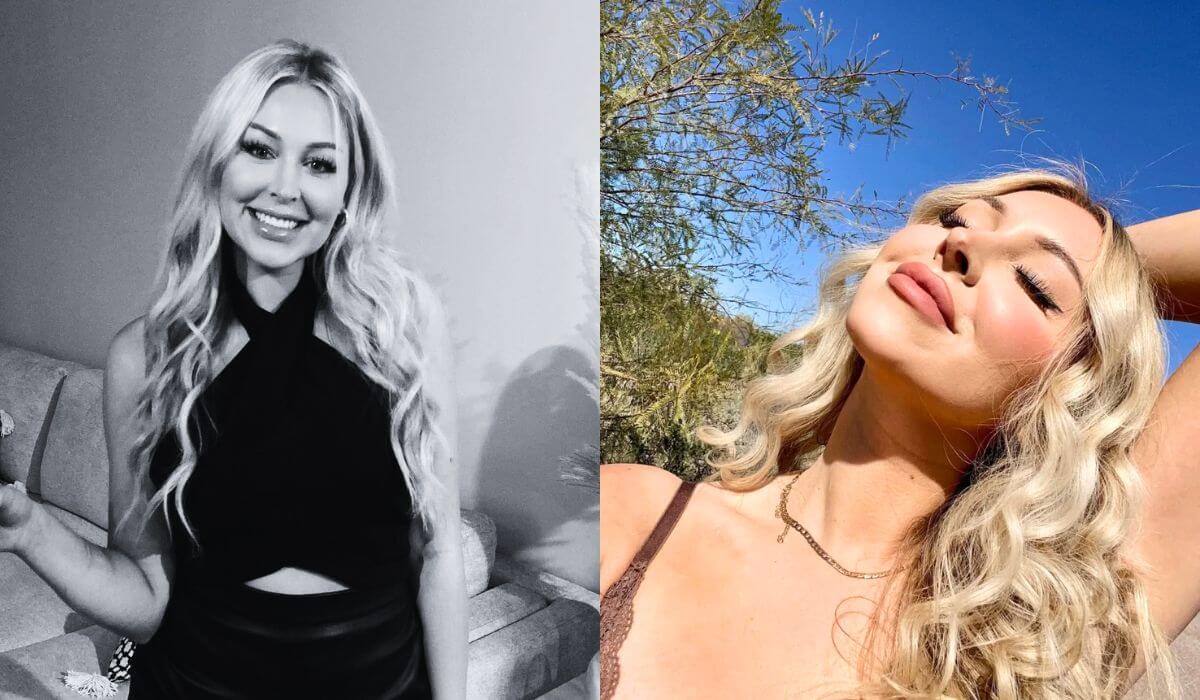 Police released a photograph of a person of interest after Lauren Heike was discovered dead over the weekend on a public hiking route in a desert location.
According to the Phoenix Police Department, Lauren Heike went for a walk at 10. am, on Friday on the trail adjacent to 6500 East Libby Street, where she lived. Around 10: 30 on Saturday morning, her corpse was discovered after police received a report of an injured person.
Heike's body had been recognized, according to police. Investigators determined that she had trauma to her body and that she had been declared dead on the spot. They haven't revealed how she was murdered, but they did label the killer's actions as 'heinous.'
The location where Heike's body was found is not often visible from the route. This might have prevented people from noticing the attack.
Must Read: Who Was Stormie Seibold, The Pilot Who Killed In Big Bear Airplane Crash?
Who Is The Suspect Behind Lauren Heike Death?
According to an update from Phoenix Police released Thursday night, a man has been detained in connection with her death.
Authorities previously published a brief but frightening video showing a mysterious figure running down the route near where Heike's body was discovered.
According to the authorities, the individual who was detained on Thursday is the same as the one in the video. Some news media reports revealed a video that showed cops putting the man in handcuffs and placing him in a police car.
On Wednesday, the police released an update describing the physique of the suspect. He was described as a slim male with a dark complexion, standing between 5'8" and 6'0", and wearing a grey or lighter-colored shirt, dark pants, dark shoes, and a bag.
Arrest Of The Suspect
On Thursday, around 6:30 p.m., a man matching that description was taken into custody at an apartment close to Scottsdale and Bell roads. The route where Heike's body was discovered was less than a mile away from his home.
The police will reveal the identity of the suspect after he has been taken to jail. Homicide investigators are presently questioning him.
At a press conference on Wednesday, Phoenix Homicide Lt.James Hester informed the media that Heike was discovered in a spot that was not plainly visible from the path. Hester said that after being attacked from behind, she passed away due to the injuries.
Hester defined the scene of Heike's death as a neighborhood trail where people frequently ride horses or off-road vehicles and where there are houses nearby. The police advised people to hike or stroll with a companion and to use caution while hiking on such paths.
Loved Ones Reacting To The Death
Her mother added that she loved working out and we could see her joy when she was walking. Heike went out in the morning on a beautiful day to do what she does every day.
Lauren Heike's close friend River Hubbel claimed to have spoken to her on Friday the morning before going for the walk. Hubbel remembered the morning routine he and Heike followed for months, where they would each ask the other what they were grateful for that morning.
The suspect arrested for murdering Lauren Heike is being questioned by the homicide department now and the details regarding the suspect and the murder might be released soon by the authorities. 
Also Read: Who Was Michael Palin Wife Helen Gibbins? Her Cause Of Death, Life, And More