Jenna Barbee: Florida Teacher Accused Of Showing PG-Rated Film To Students
A Florida teacher claimed on Sunday that the State Department of Education is conducting an investigation on her after she showed the Disney film Strange World to her fifth-grade students.
A complaint was made against her because the film featured gay characters, which the person who complained considered insulting. The teacher who is under investigation has been identified as Jenna Barbee.
Who Is Jenna Barbee, What Are The Accusations Against Her?
Jenna Barbee was a teacher at the Winding Waters School in Hernando County, Florida. After the exams, she gave her fifth-grade students a break by showing them a PG-rated film starring Jake Gyllenhaal.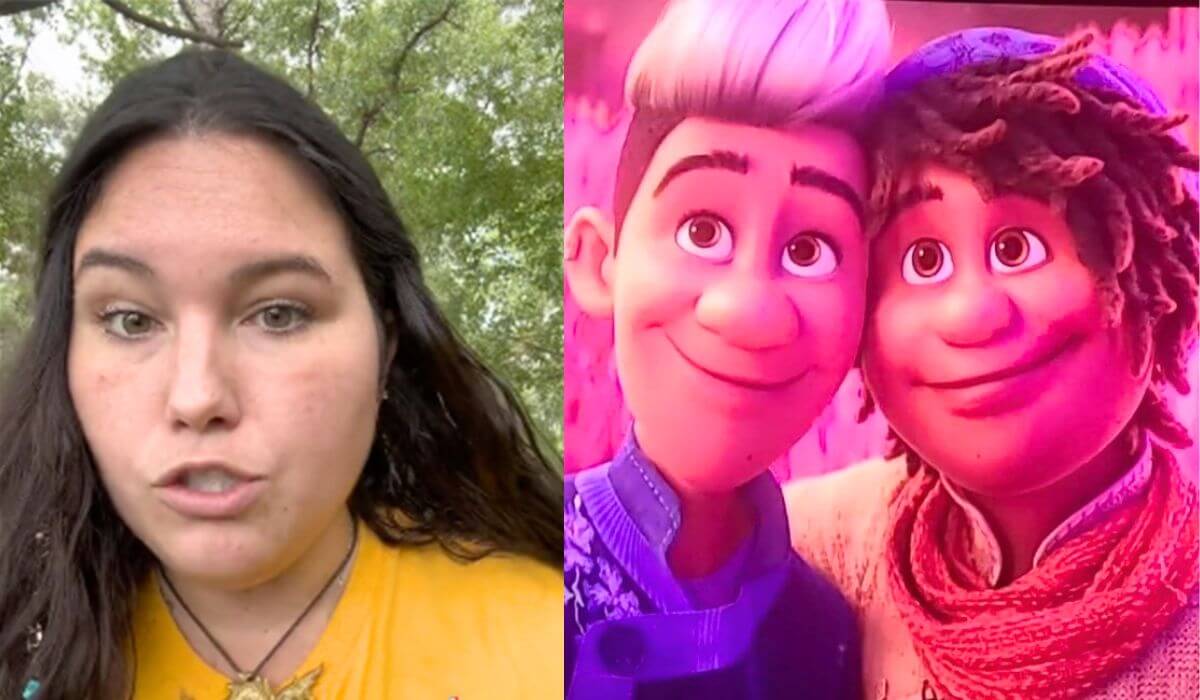 She claimed that All of her students had permission from their parents to view the movies.
However, a parent and a member of the school board afterward voice their disapproval of how an LGBTQ character was portrayed in the movie.
Jenna Barbee's father, Don Barbee, is a judge in Hernando County, Florida, on the Fifth Judicial Circuit Court. Jenna Barbee mentioned her seven-year-old fraud charge in her public remarks, acknowledging that she had made mistakes but that showing a Disney movie was not one of them.
As per the reports, Shannon Rodriguez, a member of the school board, reported Barbee to the Department of Education for indoctrination.
Must Read: Who Is Jakobie Timblin? Man Accused And Charged For Stolen Military Valor Case
Jenna Barbee And The 'Don't say gay' Rule
Jenna Barbee is currently being investigated for possible violations of the so-called 'Don't say gay' rule, which prohibits instruction about gender and sexual identity to students in Florida public schools.
The 'Don't say gay' rule was signed into law by Republica Governor Ron DeSantis.
The teacher claimed that she chose to show the film since it included teachings on earth science and ecosystems that her students were studying as parts of their curriculum.
In addition, she claimed that the film teaches viewers how to overcome differences, spread kindness, communicate, and pursue their dreams.
Barbee said that, after showing the movie to her students, some of them opened up to her about their sexuality and how they feel about themselves.
Jenna Barbee claims that she wanted her students to be comfortable with her to have a free conversation about anything they need to share.
Barbee claims that Rodriguez, a member of the school board who looks to be a member of the right-wing party Moms for Liberty, has plotted to eradicate all forms of representation from the educational system.
In the complaint against Barbee, it stated that the Office of Professional Practices Services of the Department of Education has decided to conduct an investigation to look into the allegation that the teacher engaged in inappropriate conduct.
The letter Jenna Barbee received is similar to one Leon County Superintendent Rocky Hanna received from the same office in December 2022, which claims Hanna is being investigated for allegedly interfering with his official duties as the district's chief administrator.
Why Is The Strange World Movie So Controversial?
Disney released the animated science fiction film Strange World in the late fall of 2022. In the movie, a party of explorers embarks on a quest to locate an exotic plant that will supply their society with energy.
Ethan Clade, the protagonist, is gay. Clade, who is portrayed by Jaboukie Young-White, has a crush on another male character named Diazo in the movie.
The movie received harsh criticism from the critics for its indoctrination. Due to the LGBTQ plot, Disney decided not to release Strange World in the Middle East, Indonesia, China, Nigeria, Turkey, and Uganda.
However, in response to Jenna Barbee's video and the tweet posted on Twitter, many people have urged Disney to stand behind the teacher by providing her with financial or legal support.
Since Disney executives opposed Gov. Ron DeSantis' Parental Rights in Education law, the two parties have been engaged in a legal dispute.
The 'Don't Say Gay' rule, which prevents conversations about gender and sexuality in the classroom, has been extended several times and now applies to all grades in Florida.
Also Read: Who Is Anthony Flores? Couple Accused Of Defrauding Malibu Physician Out Of $2.7 Million
Shone Palmer
I've been writing about LGBTQ issues for more than a decade as a journalist and content writer. I write about things that you care about. LGBTQ+ issues and intersectional topics, such as harmful stories about gender, sexuality, and other identities on the margins of society, I also write about mental health, social justice, and other things. I identify as queer, I'm asexual, I have HIV, and I just became a parent.