YNW Melly Murder Trial: Did He Admit To Killing Chris Thomas And Anthony Williams?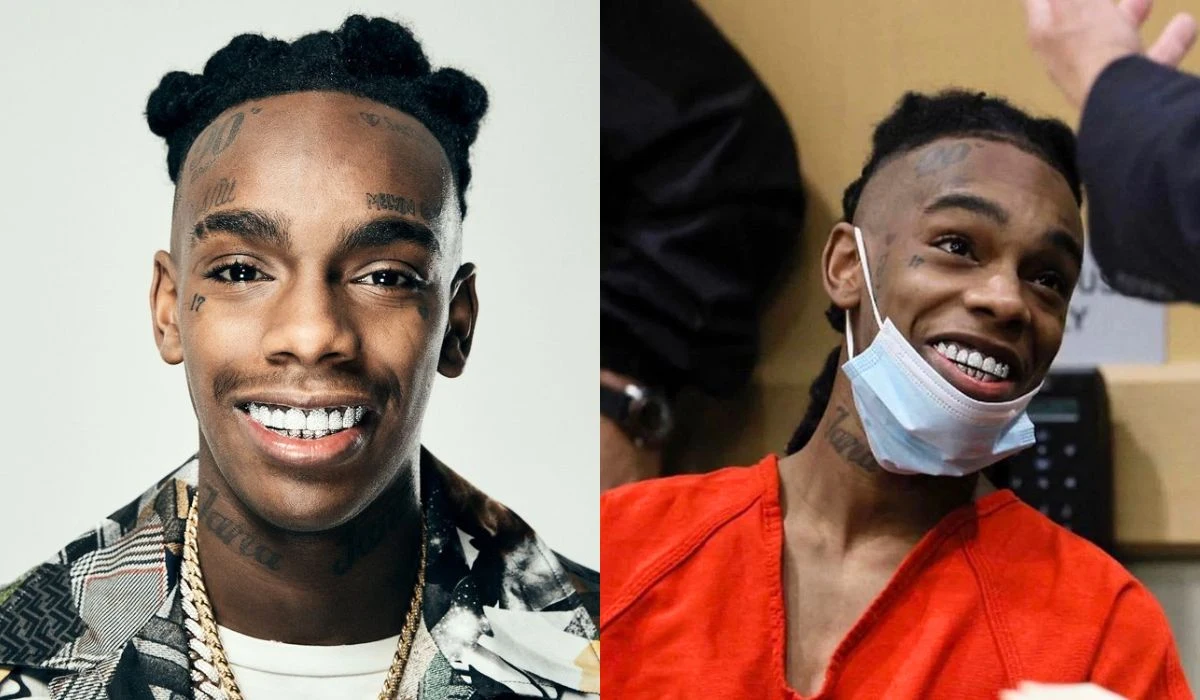 The famous rapper YNW Melly is caught in troubled waters for the time being. His double murder controversy seems to complicate matters further for him.
Now that the trial for his charge has already begun, the prosecution leaves no stone unturned to get him convicted. Various revelations have been made against him for the time being.
The case underwent the most unexpected turn when prosecutors claimed before the Court of law that Melly had already admitted to the killings of Chris Thomas and Anthony Williams through a direct Instagram message.
This has complicated matters for the rapper and minimized the chances of his acquittal over time.
YNW Melly Murder Accusation: What Happened Actually?
The 24-year-old rapper YNW Melly is facing charges of murdering his two fellow members, YNW Juvy and YNW Sakchaser, in 2018.
YNW Melly has been behind bars for almost five years, and now that his trial has begun, he is trying his best to prove his innocence.
The trial has, however, been overpowered by the recent accusation of the prosecution that Melly's Instagram message revealed a startling admission of his crime.
Kristine Badley, the prosecutrix, had argued before the Court that it was in 2018 that Melly replied in affirmative to the query of one of his follower's messages on Instagram about whether he had committed the offense.
Must Read: Tory Lanez Megan Thee Stallion Shooting Trial: New Trial Request Denied
YNW Melly Murder Confession On Instagram
Since YNW Melly enjoyed a large fan following when he was accused in 2018, many of his fans and followers personally texted him to know about his well-being.
One of those fans asked if he was responsible for the murder, to which he briefly admitted. However, the defense has questioned the admissibility of this evidence before the Court of law.
They said YNW Melly tried to escape today pic.twitter.com/EXXTMb5gBc

— Daily Loud (@DailyLoud) June 16, 2023
The defense lawyer, David A. Howard has been able to contest every claim of the prosecution so far. According to him, none of the evidence establishes the guilt of the accused beyond a reasonable doubt.
Instead, all the claims are based on intuition and guesswork, and nothing is substantive about the proceedings.
Melly has maintained his innocence since the time of the arrest. His lawyers have been trying to get him released on bail.
They have time and again proved before the Court that there was no intention and motive on the part of Melly to wake up one fine day and kill his two best friends. He has expressed his displeasure on the attempt of the respondents to establish Melly guilty mind before the Court.
According to him, the prosecution is proceeding ahead based on wild guesses. To get Melly convicted, it is essential to establish this guilt beyond a reasonable doubt, but until now, no such development has occurred.
What Will Be The Upcoming Course Of Action?
YNW Melly took to Instagram to mourn the loss of his two brothers. He also reiterated his faith in God and the country's justice delivery system.
He has urged all his fans to witness the trial proceedings lie so that they can also know the truth.
YNW Melly has not ceased complying with any of the procedures for now. He is abiding by all the protocols and rules to cooperate with the investigation and expedite the process of the same.
However, the decision of this high-profile case rests in the hands of 12 jurors, who will play a vital role in deciding the future course of action.
It will be interesting to witness how this case unfolds over time. It is only with time that the truth would be unraveled. However, until then, YNW Melly's music career is currently at stake, and he cannot do anything about it.
Also Read: Tylee Ryan And Joshua Vallow: All About Lori Vallow Daybell Children And Murder Trial
Shone Palmer
I've been writing about LGBTQ issues for more than a decade as a journalist and content writer. I write about things that you care about. LGBTQ+ issues and intersectional topics, such as harmful stories about gender, sexuality, and other identities on the margins of society, I also write about mental health, social justice, and other things. I identify as queer, I'm asexual, I have HIV, and I just became a parent.